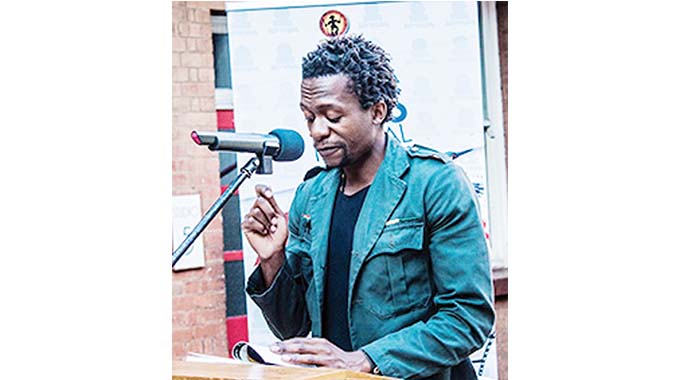 The Sunday News
Bruce Ndlovu, Sunday Life Reporter
AFTER success on the local scene, Bulawayo-based writer Philani Nyoni has finally got recognition beyond the country's borders after bagging a gong at the AfriCAN Authors Awards.
Established by Anthea Thyssen Ambursley, the AfriCAN Authors Awards are now in their third edition. Winners of the awards were informed during a virtual ceremony, while a drive-through award pick was held on Friday evening in Sandton for those in South Africa who could drive and collect their gongs.
The awards were established with the intention of honouring and celebrating authors that write literature for children. In an interview with Sunday Life, Nyoni said he was proud that his work has been honoured, giving him a rare taste of international success.
"Although all my solo works until Philtrum had been Award-winning (Nama 2013 for Once A Lover Always A Fool Nama (special mention: Outstanding Work of Fiction) and BAA — Outstanding Literary Work for the World Record Setting Mars His Sword, this is the first international-award win."
"Personally, I'm elated by this recognition, I'm happy for the book which finally started trading on Amazon this year because I think it's an important collection, those who do not understand and acknowledge the past are at risk of repeating it," he said.
This was PAN's third international nomination since 2018 when his short story Celestial Incest narrowly missed The African Writers' Award.
In 2020 Slick Dog: Diary of A Ninja was shortlisted for the Afritondo Prize, reaching the top five out of over 400 entries from black writers across the world.
The writer also narrated how the book came to be.
"From the depths of my heart, I would like to thank you for the support and appreciation you have lent me and my work. A little while ago in Sandton, South Africa, the most fantastic thing happened!
"You may or may know now, that I started working on Philtrum on the 15th Of November 2017 and completed it on the 30th. I had laid down my pen after the World-Record Setting Mars His Sword and never imagined it could be a great book in two weeks. Nonetheless it was done," he said.