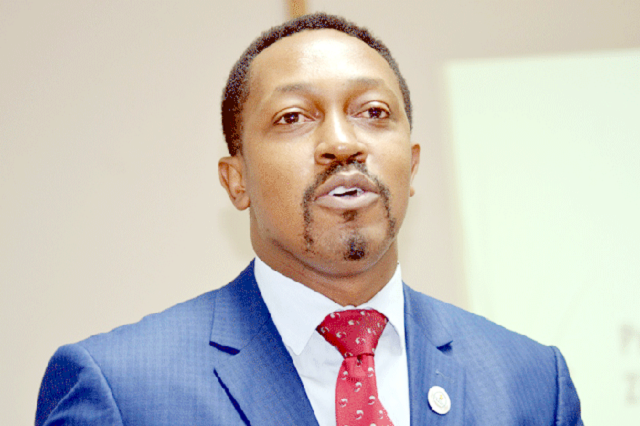 The Sunday News
Dumisani Nsingo and Precious Maphosa, Business Reporters
CAPTAINS of industry and economists have said the signing into law of the amended Zimbabwe Democracy and Economic Recovery Amendment Act by the United States of America will have adverse effects on the country's economy, especially to industry.
Last week US president Donald Trump signed into law the Zimbabwe Democracy and Economic Recovery Amendment Act of 2018 which is an amendment to the Zimbabwe Democracy and Economic Recovery Act of 2001.
Business commentator and Confederation of Zimbabwe Industries past president Mr Busisa Moyo said the law was negative in many aspects economically as refinancing of Zimbabwe's debt overhang could continue to be difficult as multi-lateral lenders would consider sanctions when pricing new debt.
"US investors and international financial institutions generally shy away from countries that are under any form of sanctions.
This means agricultural programmes that would benefit poor farmers will exclude Zimbabwe," said Mr Moyo.
He said the country's risk premium and no-investment grade would continue to be high.
"Financing and insurance for large projects from the US private sector and Washington-based institutions will continue to be a shut door for Zimbabwe. This will make FDI (Foreign Direct Investment) from the US more difficult. We will have to look to other countries as sources of FDI in the meantime," said Mr Moyo.
He said due to the sanctions the country would continue to be excluded on the Africa Growth Opportunity Act (AGOA) initiative.
"Zimbabwe could continue to be excluded from AGOA from which countries like Uganda, Lesotho and other African countries have benefited immensely by exporting to the US from textile to fruit. The US is a large affluent market and is accessing initiatives like AGOA which are a game changer in employment creation," said Mr Moyo.
He said the sanctions were also likely to have a negative impact on the country's tourism sector.
"A generally negative perception from the international community is likely to be created by the sanctions, which could affect tourism through travel warnings, lack of access to travel insurance, continued loss of correspondent banking relationships," said Mr Moyo.
Zimbabwe National Chamber of Commerce chief executive officer Mr Christopher Mugaga said the policy is toxic and is likely to affect the country's image while also slowing down the re-industrialisation drive.
"Zimbabwe should start being open for business so as to prove that we are a democratic country and that there is a lot of potential as we were once the breadbasket of Southern Africa. Bulawayo was the industrial hub of Zimbabwe and it was at the verge of re-industrialising therefore the imposed Act will slow down this process. We were eagerly waiting to see Bulawayo come to life, but now instead the Act is now weakening industries in Zimbabwe," said Mr Mugaga.
CZI president Mr Sifelani Jabangwe reiterated Mr Mugaga's sentiments stating that the Act would affect business both directly and indirectly, dampening the industrialisation process.
Renowned economist Dr Bongani Ngwenya said the fact that Zidera specifically precludes American companies to engage in business with their Zimbabwean counterparts has a negative impact on the country's industry and economy at large.
"Whether we agree or we do not Zidera continues with the alienation of the Zimbabwean industry and the economy in general and this is going to impact on the country's efforts to gain international investor confidence. I wish there was a better way of dealing with the political issues other than the target of business to business relations," he said.