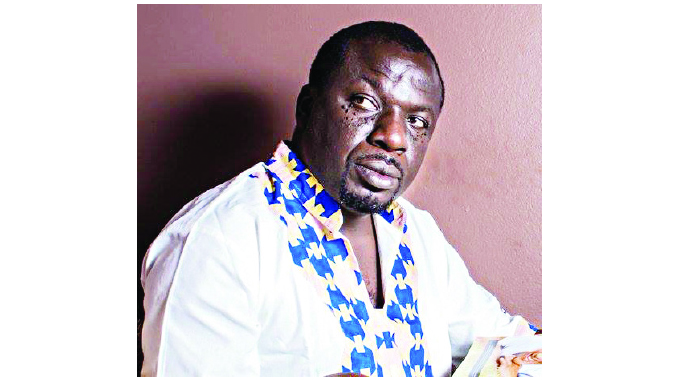 The Sunday News
Bruce Ndlovu, Sunday Life Reporter
FOR the first time in its history, the Intwasa Arts Festival koBulawayo will coincide with the Zimbabwe International Trade Fair (ZITF), creating a unique melting pot of art and business in a city where both sectors were vastly affected by the Covid-19 pandemic.
ZITF, which usually takes place in April, has been postponed  several times this year as the country continued its fight against the Covid-19 pandemic. The annual trade expo which was cancelled last year following the outbreak of the Covid-19 pandemic, will be held under strict Covid-19 health protocols, beginning from Tuesday next week.
Meanwhile, organisers of Intwasa, another people friendly event in the City of Kings, did not know until a few weeks ago if they would hold any live events as Level Four regulations were enforced in the country.  Intwasa will also begin on Tuesday and end on Saturday.
In an interview, Intwasa director Raisedon Baya said they were excited at the prospect of enticing some of the corporates in town for the ZITF to take a peek at the cultural products that Intwasa, and Bulawayo as a whole, had to offer.
"There is some kind of symbiotic relationship or existence we could build. We have seen there are a lot people that come to the city during the ZITF and these are people that the festival could leverage and say look, while you're here you might as well enjoy a cultural experience of the city as we always claim that we are the cultural capital of the country," he said.
Baya said with the number of those that could attend events restricted by Covid-19 restrictions, organisers had to do a lot more to encourage that could attend to do so.
"The most challenging thing this year will be Covid-19 regulations because it's still strictly 100 people per event. With those kinds of numbers, people will always be thinking whether they could get in or not so we are experimenting and look to see if we could be flexible with our venues. We have never done this in this kind of environment," he said.
Baya said that although they were excited at the prospect of running a festival concurrently with the ZITF, the business expo had presented a headache for them as accommodation for visiting artistes was scarce after being taken up by exhibitors.
"One of the challenges is that when Trade Fair kept shifting and shifting and eventually clashed with Intwasa we discovered that all the accommodation had been taken so trying to accommodate a few of our visiting artistes. It is a challenge but we are also happy because it also shows that there are people coming in that could in the end be a part of the festival audiences," he said.
Baya hastened to add that organisers were almost done packaging the virtual edition of the festival. This year's Intwasa Arts Festival koBulawayo will be a hybrid of both physical and virtual events.
"In terms of preparations, we have been doing a lot of running around and in terms of the online production I can say we are almost 95 percent done so we are just polishing up and filling up the gaps. It has not been easy and we have learnt a lot. Because of the lockdown, a lot of artistes have been inactive this year.
"A lot of artistes didn't have material because they were not allowed by the regulations to move around, rehearse and create things. That was our first lesson. The second one was that a lot of community artistes do not have the digital material that can be curated for festivals or sold on digital platforms. This is something that we need to be encouraging as a creative sector," he said.
Baya said going forward, virtual offerings would still be a part of the festival, even if Covid-19 was eradicated.
"Whether, Covid comes or goes, the online edition will now become a part of the festival we are still going to do it in the years to come. There is exciting stuff that we have put together and hope that our people will be able to go to online platforms and enjoy the festival," he said.