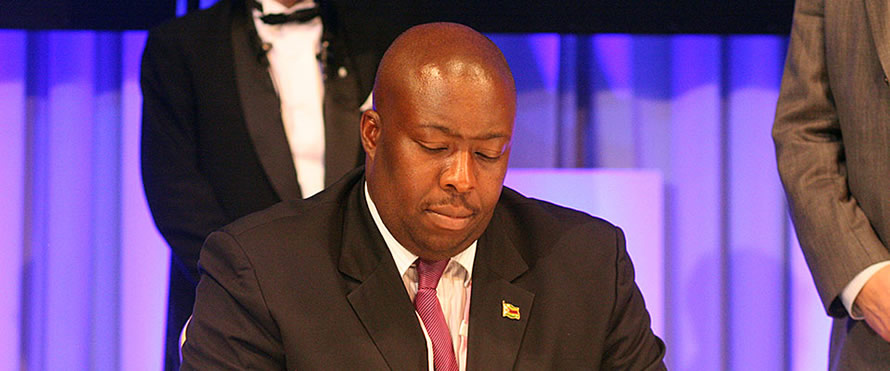 The Sunday News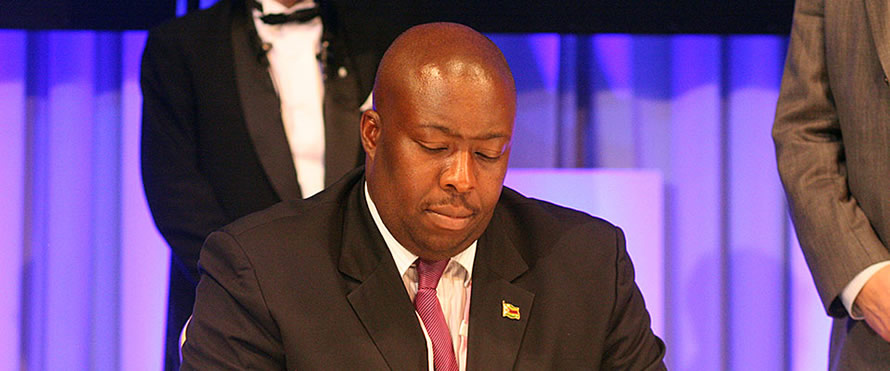 Tinomuda Chakanyuka, Senior Reporter
THE ruling Zanu-PF Bulawayo provincial executive is still yet to decide on the fate of party National Political Commissar Cde Saviour Kasukuwere as both the Provincial Executive Committee (PEC) and Provincial Co-ordinating Committee (PCC) have failed to hold meetings after allegedly receiving threats from unknown people.
Cde Kasukuwere is facing a litany of accusations which include plotting to unseat President Mugabe by setting up parallel party structures. Eight out of 10 provincial executives have so far unanimously passed votes of no confidence in Cde Kasukuwere and recommended his ouster. Only Bulawayo and Matabeleland North are still to publicly endorse the decision, with Matabeleland North set to meet today.
In Bulawayo, only the party's provincial Women's League has come out in the open calling for Cde Kasukuwere's sacking, calls that provincial chairperson Cde Denis Ndlovu said the PEC and PCC will decide on. Indications are that Matabeleland North will join the chorus on Cde Kasukuwere's ouster after provincial chairperson Cde Richard Moyo told our sister paper Chronicle that the province supported the position taken by other provinces.
Zanu-PF Bulawayo provincial chairman Cde Ndlovu told Sunday News yesterday that the province had not been able to hold any meetings at Davies Hall, the provincial headquarters, after receiving threats from thugs only identified as Charumbira and Kazizi. He said the two were not in the party structures.
"We wanted to call for a PCC meeting on Sunday (today) but there are thugs that have said they don't want to see me at Davies Hall. The Women's League have said their views which views we need to meet over and endorse but we have not been able to do so because of these thugs," he said.
Cde Ndlovu said he was cautious about calling for a PCC meeting at Davies Hall as he feared for the safety of members of the provincial executive after the "thugs" threatened him with unspecified action.
"I was at Davies Hall organising a PCC and as soon as I left, the administrator told me that the boys came looking for me. Now we are afraid that if we call people they will get into trouble as these guys have threatened us with unspecified action," he said.
Cde Ndlovu added, "These guys are not genuine party members. They are not in our structures. One of them is called Kazizi and the other one I'm sure is called Charumbira. We don't know who sends them and what their motive is. I'm told Charumbira is a vendor somewhere in town."
Cde Ndlovu said the two thugs were the ones responsible for disrupting a PEC meeting recently at Davies Hall. He said he would take the matter up with the party's Secretary for Administration Cde Ignatius Chombo this week.
"The party's Secretary for Administration will be here during the Trade Fair week and we will brief him on the matter. These are the same people who destabilised our executive meeting recently. I decided not to hold the PCC because I didn't want to put people's lives in danger," said Cde Ndlovu.
Mashonaland Central, Matabeleland South, Harare, Midlands, Masvingo, Mashonaland West, Manicaland and Mashonaland East provinces have recommended Cde Kasukuwere's ouster. Cde Kasukuwere was accused by his province, Mashonaland Central, of undermining President Mugabe, causing factionalism and corruption, among things.
Meanwhile, our Harare bureau reports that President Mugabe has dispatched a high-level Zanu-PF delegation to Mashonaland Central to resolve major differences among party leaders in the province. The delegation, led by ruling party Secretary for Administration Dr Ignatius Chombo, will meet the Provincial Co-ordinating Committee this morning.
Last Friday, Dr Chombo wrote to Zanu-PF Mashonaland Central Secretary for Administration Cde Wonder Mashange advising him to prime his colleagues for the interface.
Dr Chombo copied the letter to Cdes Saviour Kasukuwere (National Political Commissar), Dickson Mafios (Acting Provincial Chair), Kazembe Kazembe (Deputy Provincial Chair), George Rutanhire (Politburo member) and Chen Chimutengwende (Central Committe member).