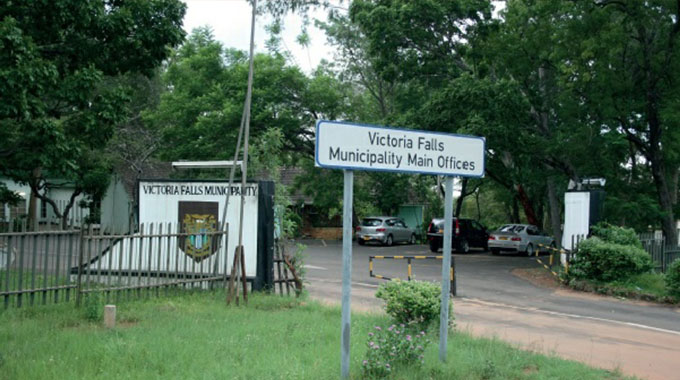 The Sunday News
Chrispen Gumunyu, Business Reporter
VICTORIA Falls should be turned into a regional financial centre for the Southern African Development Community as its tourism facilities mean it can attract the right clientele that can push the industry.
Speaking on the sidelines of a media conference held in Bulawayo last week, Forex Trading School Africa chief trading officer Mr Kuda Manzanga, said the Government should look towards progressing forex trading into an industry that can be run from Victoria Falls which has the potential to become a regional financial centre.
"As traders we want Victoria Falls to become a regional financial centre which is a place that will attract capital within the Sadc region because it is already marketable and the Government can set up a money market, metals exchange, commodities exchange together with a banking system that allows flow of capital in and out of Victoria Falls which can begin to look like Panama or Mauritius which are places that attract foreign currency," said Mr Manzanga.
He said his school will host a forex trading indaba next year which will be attended by authorities from neighbouring countries to deliberate on issues to do with forex trading.
"In February next year we will be hosting a Forex Trading Indaba in Harare which will attract regional authorities on the subject of trading which will be a success if Government recognises and supports us as an industry by not placing too much regulation because we can't build an industry that is hit hard by authorities," said Mr Manzanga. 
He said other countries are strategically positioning themselves to have regional financial centres, an opportunity that Zimbabwe can tap into.
"Botswana is trying to set itself as the next Mauritius because they do not have any exchange control laws which means money can flow in and out of the country so if we do not adjust quickly we will miss this opportunity and it will go to Botswana because they have all the foreign currency from their diamond exports so they can support something of this nature but there is nothing holding Zimbabwe back as educated as we are to get ahead," he said. 
He said there were a lot of prospects that Zimbabweans can take up in forex trading which can benefit both individuals and the nation at large.
"Opportunities in forex trading are available for retail traders who can trade from home and on a national level. We can have a collective group of people generating forex. There is a lot of money coming into the country because if we have 100 000 traders making US$1 profit a week it means that US$100 000 would come into the country per week," said Mr Manzanga. 
Forex trading is an industry that generates over US$7 trillion a day and over US$2,7 trillion flows through London a day which makes the industry the world's biggest thriving market. The foreign exchange market is a global decentralised or over-the-counter market for the trading of currencies. The market determines foreign exchange rates for every currency. It includes all aspects of buying, selling and exchanging currencies at current or determined prices.
@chrispen_gee