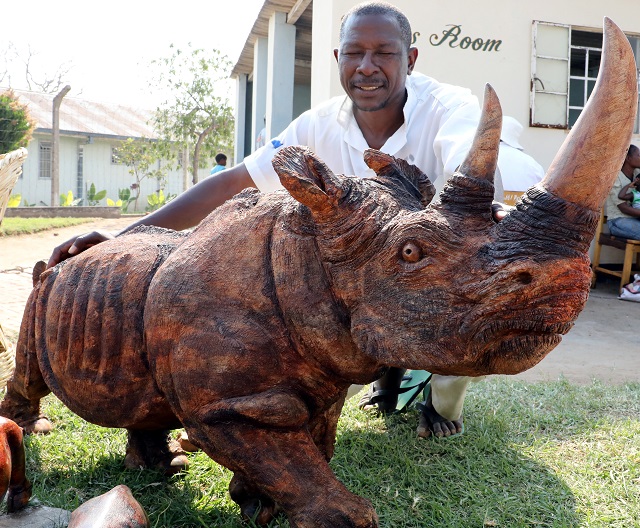 The Sunday News
Robin Muchetu, Senior Reporter
RELATIVES and inmates incarcerated at Khami Prison Complex on the outskirts of Bulawayo have called on the Zimbabwe Prisons and Correctional Services (ZPCS) to increase family week visits as a way of improving  integration between families.
Family week is a period set aside by the ZPCS which is intended to improve the rehabilitation of offenders and facilitate for their re-integration into society through enhanced interaction with various stakeholders including families, relatives and churches interested in offenders' welfare.
This year the period started on Monday and is ending today.
Speaking at Khami yesterday, an inmate at the prison Victor Moyo, said he wished to see increased visiting times being accorded to relatives of those serving jail time.
"We are happy that we have these visits but we hope that they can be increased, we would love to spend more time like this with our loved ones because the bond goes stronger, we will not feel abandoned. Again the mood is so relaxed and we are free to interact with our relatives," he said.
Moyo who has been behind bars for the past seven years and will be released in 2021, said when he leaves prison he wants to further his sculpting business which he has perfected while in jail.
"I have a few subjects at O-level that I wrote while in here. I am studying towards a Diploma in Theology. When I am released I will look for employment and also continue with my sculpting talent," said Moyo who was convicted of murder.
A family that came from Mukumbura in Mashonaland Central said they were happy to see their son who is serving time at the prison.
"We came from Mukumbura in Mashonaland Central to visit him, it is not our first time though, we do this whenever we get the chance. These visits are crucial because they give him hope and it is a sign that we still love him despite the crime he committed.
"I am also glad that he is looking well, he is well kept here, as a parent I go back with a smile on my face as I have seen that he is in good health and high spirits," said the father to the inmate, who however, declined to reveal his name.
The Rehabilitation Officer for Khami Medium Prison, Assistant Principal Correctional Officer Blessing Chinomona said the family week enabled the inmates to discuss many things with their family members.
"It's a time to discuss other issues that inmates may have with their families, also helps them bond. But we have inmates that do not get any visits, maybe because their relatives stay far away," he said.
He said as part of rehabilitation the inmates were being trained in various skills but need support from the corporate sector to fund the programmes.
"We take our inmates for trade testing for the different areas they are studying so that they have skills when they leave this place," said APCO Chinomona.