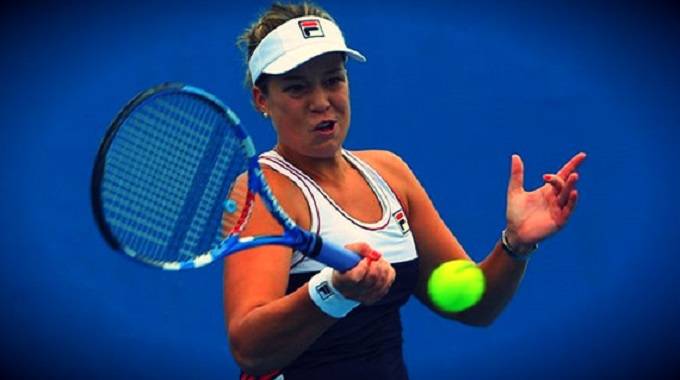 The Sunday News
Vusumuzi Dube, Online News Editor
FORMER Zimbabwean professional tennis player, Cara Black has been nominated into the International Tennis Hall of Fame's 2022 ballot for Hall of Fame induction.
Cara, who is part of the famed Black siblings that included her brothers Byron and Wayne, lifted the country's flag high in the tennis, where she was a doubles specialist, who during her playing days became a doubles world number one and the winner of 10 major titles in doubles and mixed doubles.
In a press statement, the International Tennis Hall of Fame revealed that the Zimbabwean tennis star was nominated alongside, Serbian Ana Ivanović, Italy's Flavia Pennetta, Lisa Raymond of the United States and two Spaniards; Carlos Moyá and Juan Carlos Ferrero. "The six nominees named to the International Tennis Hall of Fame's 2022 ballot have all achieved remarkable results on tennis' biggest stages – Grand Slam titles, topping the world rankings, Davis Cup and Billie Jean King Cup victories. Their successes are highlights of tennis history, and it's a pleasure to recognize their accomplishments with the honor of International Tennis Hall of Fame nomination," ITHF president Stan Smith is quoted in the press statement.
Ivanović, Black, Pennetta, and Moyá are all new nominees to the ballot, while Ferrero and Raymond are returning nominees in their second year on the ballot.
The International Tennis Hall of Fame policy states that a nominee remains on the ballot for up to three consecutive years, unless voted in. The six nominees are all eligible in the Hall of Fame's Player Category for the Class of 2022.
Fan Voting will open on Friday (today) on vote.tennisfame.com, providing the opportunity for tennis fans around the world to voice their support for who they think should become Hall of Famers.
"Additionally, voting by the Official Voting Group of journalists, historians, and existing Hall of Famers will take place in the coming months. Election into the Hall of Fame is determined by the combination of results from Fan Voting and the Official Voting.
"The International Tennis Hall of Fame's Fan Vote will run October 15 – 31. The top-three vote getters in the Fan Vote will receive bonus percentage points on their Official Voting Group result. The Official Voting Group is comprised of expert tennis journalists, historians, and Hall of Famers," reads the press statement.
Reacting to her nomination, Cara is quoted as saying; "Being considered for the International Tennis Hall of Fame is not something you ever think about when you are competing. But to look back now and to know that what I accomplished in my career is now being acknowledged in this way, it's just an amazing honor."
Cara was a world number one doubles player and predominantly a doubles specialist throughout her WTA career, winning 60 titles. She held the number one ranking for 163 weeks, and spent 569 weeks inside the world top-10.
She was a five-time major doubles champion winning three titles at Wimbledon, as well as trophies at the Australian Open and the US Open.
Cara also won five mixed doubles major titles and is one of three women in tennis history (Open Era, since 1968) to have a achieved a career Grand Slam in mixed doubles.
She partnered with her brother Wayne for two of her mixed doubles major titles.