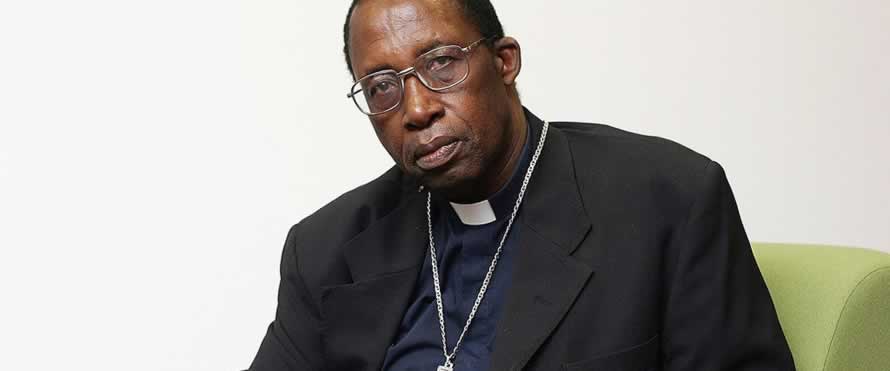 The Sunday News
FORMER Roman Catholic Bulawayo Diocese Archbishop Pius Ncube is set to bounce back in the Roman Catholic top set-up amid revelations that a delegation from the diocese is pushing for him to be appointed an archbishop emeritus.
An emeritus is an individual who after having retired is allowed to retain their title as an honour. According to the catholic-hierarchy.org; "A Bishop Emeritus is a bishop that is no longer acting as the leader of the diocese due to advanced age, ill-health, among other reasons."
Sunday News can exclusively reveal that the former head of the Bulawayo Roman Catholic Diocese, who resigned after being embroiled in an acrimonious sex scandal with the late Rosemary Sibanda, could now be on his way back if the Pope endorses the move that is being led by a group of elders from the Bulawayo Diocese.
The former archbishop has been reportedly hibernating at Marist Brothers' College in Dete since the scandal was exposed in 2007. If the move succeeds, the former archbishop will hold a position that is similar to South African apartheid stalwart and Nobel Peace laureate Archbishop Emeritus Desmond Tutu from the Anglican Church, thus maintaining influence.
The delegation which has been tasked with lobbying is reportedly led by Bulawayo businessman and educationist, Mr Clemence Kunzekweguta and has already requested a meeting with the Apostolic Nunciature of Zimbabwe, who is the Papal representative in the country, Archbishop Marek Zalewski.
Sunday News has it on good authority that the delegation was initially meant to meet Archbishop Zalewski a couple of weeks ago but the meeting was postponed to last week and further postponed to this week after Archbishop Zalewski had to travel to his home country, India on a family emergency.
Contacted for comment, Mr Kunzekweguta confirmed the move but did not divulge much information saying it would be premature to comment on the matter as they were yet to meet with the Apostolic Nunciature.
"As you might not know this is a very sensitive matter, besides we don't want to rush matters, as they say in SiNdebele; inhlwa ungayibamba ngekhanda ayisabambeki, iyabuyela emlindini (issues if rushed one ends up losing control).
"What is happening right now is that we want to go to Harare first then we can have a possible way forward because right now if we rush matters the Archbishop or even Rome might not take it in the right spirit," said Mr Kunzekweguta.
Questioned on why they had chosen to fight for Ncube to be given such an honour considering his past, Mr Kunzekweguta said it was a matter of forgiving and moving forward.
"We want to heal families. This year, the Catholic Church chose it to be a year to forgive each other as a family and a nation therefore we felt that this will be a perfect opportunity for us as a church to emulate this and prove to the world out there that we live what we preach," he said.
He, however, declined to reveal the names of the rest of the delegation that he was travelling with to Harare.
When Sunday News later contacted Mr Kunzekweguta on whether the meeting had materialised he said that Archbishop Zalewski had postponed the meeting.
Questions sent to the Roman Catholic church headquarters in Rome two weeks ago had not been responded to while officials at the Bulawayo Diocese said only Archbishop Thomas could respond. They, however, said he was out of Bulawayo and continued efforts to get in touch with him were fruitless. In Harare Archbishop Zalewski was constantly said to be in a meeting.
Sources revealed that the delegation initially tried to engage Bulawayo Diocese Archbishop Thomas but he declined alleging that this was a matter best handled by the Apostolic Nunciature office.
Reports are that the former archbishop is still held in high esteem by most Catholics countrywide. In 2007, Ncube made headlines when he was allegedly filmed having sex with a married woman. Following the unearthing of the sex scandal he resigned from the diocese. His resignation was submitted and accepted by the then head of the Roman Catholic Church, Pope Benedict XVI.
On 16 July 2007 Ncube was served with High Court summons for a $20 billion (Zimbabwe dollars) lawsuit by the husband of the woman, Mr Onesimus Sibanda, who accused him of having an adulterous relationship with his wife, Rosemary, now late.
Catholic priests take a vow of celibacy, meaning that they must never marry and must abstain from sex. He resigned and went to the Vatican before coming back home. He has been keeping a low profile since then.