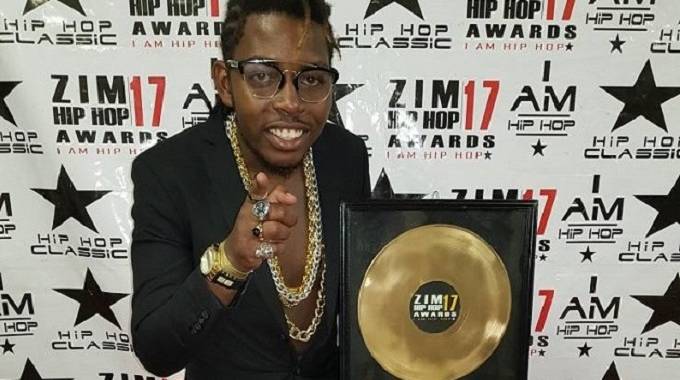 The Sunday News
Nozipho Rutsate, Sunday Life Reporter
Against the backdrop that young and upcoming artistes are not being appreciated, the Changamire Hip Hop Festival Awards is an avenue where they can shine with most of this year's awards being scooped by young artistes.
The founder and director of Changamire Hip Hop Festival, Jackson Muchechetere, popularly known in the hip-hop circles as "ZimBoy" said Changamire was growing in popularity.
"I'm glad Changamire has grown this big. I took a leap to test how big the genre has grown by doing the ceremony midweek, which is something that has not been done by anyone else. We proudly had a full house and an amazing ceremony full of entertainment. I would like to thank all artistes, fans, media houses and everyone else that came out to support this event," said ZimBoy.
The fourth Annual Awards were held at one of the most famous and glamorous hangouts in Harare, Club Sankayi on January 30, under the theme "Pulse of the streets".
Among the most notable achievements was a Media and Cultural Studies fourth year student at Great Zimbabwe University, Tatenda "Tusso" Chipatiso who took home the Best Online Media Award for "Eyes of 263" among top online media competitors such as My Harare TV, Zim Celebs and Zim magazine.
"I really feel great, blessed and overwhelmed but I believe I won this award through hard work, prayer and support from my family and friends. My future prospects are to host celebrity shows and big awards for Zimbabwean artistes online and to have an online media platform as big as E!News or Black Entertainment Television (BET)," said Tusso.
There are six artistes who bagged two or more awards with the Zimbabwean hip-hop godfather; "Stunner" topping them all with three awards namely Personality of the Year, Best Freestyle and Best Dressed Male Artist.
Young and reigning Bulawayo king of hip-hop, Asaph scooped the Best Male and Song of the Year Awards. Crooger went away with the Best Album and Best Diaspora Awards. Coco weAfrica also walked away with Best alternative and People's Choice Awards.
A fast growing female hip-hop artiste, Kikky Badass bagged the Best Female and Best Dressed Female Artist awards. T Gonzi scooped the Best Hip Hop Label or Brand and Best Freestyle awards.