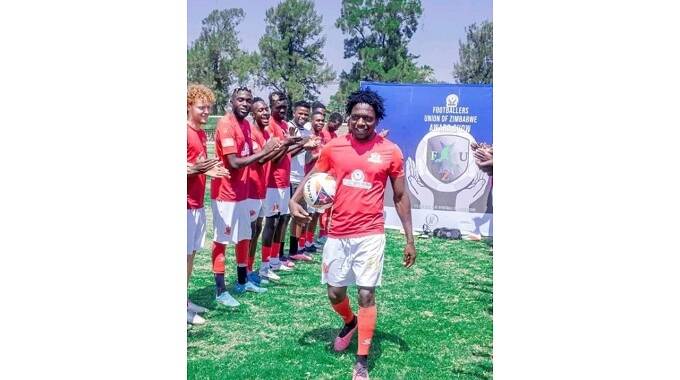 The Sunday News
Fungai Muderere, [email protected]
OUTSTANDING Chicken Inn FC attacking midfielder Michael Charamba has been named the Footballers Union of Zimbabwe August (FUZ) Player of the Month.
Charamba, who is Chicken Inn's top scorer with six goals under his belt, said he was happy for the achievement.
"It is always pleasing to get your good efforts getting recognition. I say thank you so much to my teammates, coaches and everyone at Chicken Inn. I hope we will keep on pushing hard," said the God fearing player who shrugged off a near a career threatening injury just before the start of the 2023 season.
Charamba, a former Ngezi Platinum Stars player, is expected to play a crucial role for Gamecocks thought the season together with strikers Brian Muza and Malvin Hwata, defenders Neilson Ketala, Mpumelelo Bhebhe, Dominic Jaricha and Dumoluhle Bhebhe among others
Bulawayo Chiefs' bustling forward Obriel Chirinda was the FUZ July Player of the Month.-@FungaiMuderere