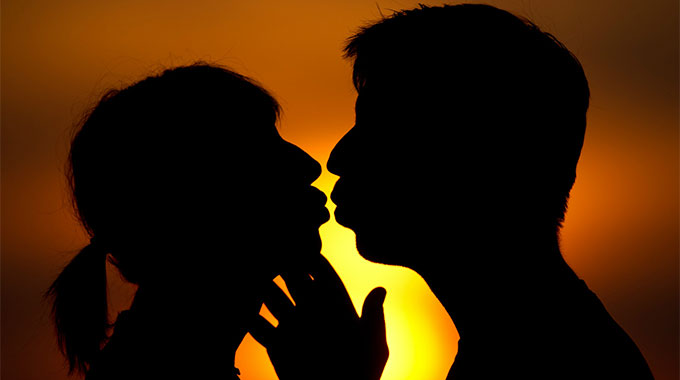 The Sunday News
Hi Sis Noe
EVER since we got Wi-Fi at home my husband has been spending almost all his time surfing porn on the Internet. This has resulted in our love life suffering. He rarely has sex with me and comes to bed late in the night. — Help.
Reply
If you are unhappy and sexually frustrated, you have to talk to him away from the bedroom. You are both equals in an adult relationship and no subject is taboo.
Sit him down and simply be honest. It could be that he has other worries on his mind such as problems at work or with his health, alcohol or money.
But if online pornography has become a habit, his doctor will be able to help. It is important that you act quickly in order to save your marriage, sanity and sex life.
Hi Sis Noe
My best friend who is a man didn't have a place to stay so he moved in with me and I have fallen in love with him. Before he moved in he used to flirt with me but that has all stopped now.
It's been three months now and we have not made love or even kissed. When I try to seduce him he pushes me away and tells me he is not ready. — Confused.
Reply
End this farce now boy showing this user of a man the door. Accept that the wires were crossed at the very beginning. You thought he was interested in a romantic liaison with you, while he simply needed somewhere to hide out. Don't allow him to overstay his welcome a minute longer or bring any sort of trouble to your dor.
If you are looking for love, then see if friends or family can recommend someone to you. Ultimately, make sure that you always do your homework in advance and don't leap feet first into any future relationships, unless you know exactly what you are letting yourself in for.
Hi Sis Noe
I cheated on my husband a month ago and now he is treating me like a dog. He no longer listens to me and comes home late. We used to have crazy sex everyday, now he does not even look at me even when I am naked. When I am sick he does not take care of me like he used to. — Worried.
Reply
Insist on a sit-down talk and beg your man to be frank with you. Do you actually have a future or are you both guilty of wasting each other's time? If he admits he feels your marriage has run out of steam, then he has to be clear whether he wants out or wants to revive it.
Tell him you are prepared to work as hard as it takes to make things good again, but you cannot turn back the clock or undo the stupid things you did that you now deeply regret. Also, ask yourself why you felt tempted to cheat in the first place.
His behaviour shows that he has not dealt with your cheating the right way. You both need some counselling. Go to your general practitioner, he or she will recommend a counsellor who can help save your marriage.
Hi Sis Noe
My wife found out that I cheated on her and she divorced me and got the house. The woman I was cheating with dumped me and told me she does not want a serious relationship.
I am now a lodger and from the day she left me I have been begging her to forgive me and take me back. Things have been bad for me but she does not care. How can she be so cruel? — Worried.
Reply
You can't blame your wife for this mess. She did not push you into the arms of your ex-lover. If your marriage was not a happy one, you should have spoken to your wife before you cheated on her. I understand her decision to divorce you and if she really is not willing to give you a second chance, you will have to accept it.
After all she went through the divorce — that to me is a sign that she is done with you. You need to pick yourself up. You have made some big mistakes, but life goes on and you won't feel this low for ever. It's vital that you learn from this and vow to treat future partners with consideration and due respect.
Hi Sis Noe
Our daughter has trouble sleeping since she was born. She is now six years old but still sleeps in our bed. I am now sexually frustrated because my wife and I rarely have sex because of her. During the day I will be at work so we only have sex at stolen moments. What can I do? — Frustrated.
Reply
Surely the important matter here is to get your daughter the professional support she needs for a decent night's sleep. It is vital that you all visit your doctor together and explain how intolerable this situation has become. Find out what help is available for her.
You also need to be mindful of the possibility that your wife has lost her sexual confidence and could be hiding behind your daughter's condition. Reassure her of your love and commitment and suggest going back to basics with romantic dates. Your relationship has to be nurtured and cherished too.
Hi Sis Noe
My friends don't like my boyfriend but I love him because he is unpredictable and exciting. He makes me happy but they say he is rude. — Confused.
Reply
If your unconventional boyfriend has been disrespectful towards your friends, why should they like him? You are free to love anyone you like, but you can't expect everyone else to fall in line if your boyfriend is being obnoxious.
I suggest you vow to take one day at a time and simply see how this relationship pans out. What you don't want to do is let your pride get in the way or fall out with everyone who cares for you. This man may be dangerous and exciting now, but you have no idea how you are going to cope with him long-term.
Hi Sis Noe
My best friend has been using Facebook to find love but I fear that the men she meets are using her for sex because the relationships she has with them don't last. I have tried to warn her but she tells me that I am jealous and I don't understand her. — Worried.
Reply
Your friend is an independent adult, so all you can do is ask her to be careful, take precautions and use her common sense. Would she be willing to always tell you where she is going to meet these men? You may not like the world of online dating, but it is one way that many people meet partners these days.
Obviously you don't wish to come across as an interfering friend or a nag, but do make sure that she is aware of how much she is loved and cherished. Beg her to take care and to always retain her self-respect.
Hi Sis Noe
My girlfriend does not want me to see her completely naked and when we are having sex she does not remove her top. This is pissing me off. What is she hiding? — Worried.
Reply
It's imperative that you talk to your girlfriend. Be careful not to criticise or accuse her of anything, but gently ask if she is embarrassed about her body or has suffered any unpleasant sexual experiences in the past.
It could be that she has mental or even physical scars. Make it clear that you like her enormously and you need to know where the problems lie so that you can empathise and, hopefully, help. Sadly, if she is really not interested in opening up, you have to decide whether you are willing to give her more time.
You need to consider your own sexual satisfaction and level of commitment in this relationship, too.
Dateline
Hi Sis Noe, I am a 21-year-old, HIV-negative man based in Kwekwe looking for someone to love, the person should be between 20 and 22 years of age and a devoted Christian.
I am a 32-year-old married man looking for a lady between the ages 32-40, to have fun with, I am based in Bulawayo.