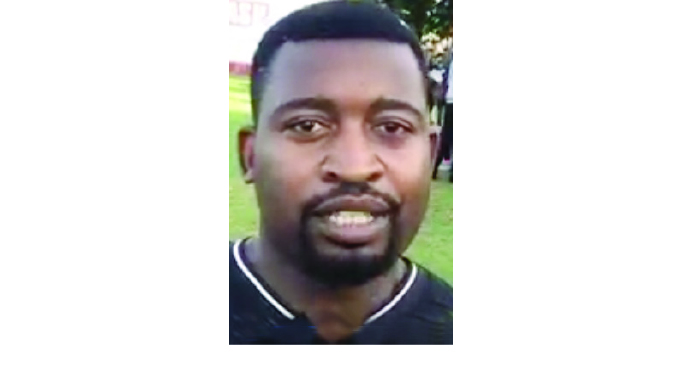 The Sunday News
Tinashe Kusema
IT might not have been beautiful but they got the job done.
That was the story of Zimbabwe's Cheetahs Rugby Africa Sevens Cup opening day at Harare Sports Club's Machinery Exchange Stadium yesterday.
The hosts shrugged off a shaky start to end the day in pole position of Pool C and ensure a favourable draw in today's quarter-final pairings, where they will square up against Madagascar this morning.
Zimbabwe got off to a somewhat sluggish start when being held 12-12 by lowly Burkina Faso.
This meant the Cheetahs needed nothing short of perfection in their remaining group games to ensure that they made it beyond the preliminary round of the tournament, which is also serving as the 2024 Olympic Games qualifier for the African Zone.
With an automatic ticket to the Paris Olympic Games for the winners of the tournament, and Kenya and South Africa waiting in the wings, victory was a must.
And coach Ricky Chirengende's men kept their Olympic hopes alive at the end of the opening day's proceedings.
They upped their game to thump Algeria 47-5, with Young Sables graduate Shadreck Mandaza's brace of tries being the highlight of the match.
The Cheetahs then avenged their Africa Cup final loss to Uganda last year by walloping the East Africans 35-5 to finish the day unbeaten.
"I think it was skill errors mostly; our plan was working perfectly, and it was just the final pass that seemed to let us down," said Chirengende on the shock draw with Burkina Faso.
"We actually went through the statistics after the game, and I think we threw three forward passes and two straight into touch.
"We then decided to talk to the guys about their skill execution, calmed them down and helped them settle their nerves," he said.
The pep talk worked as Zimbabwe came back a totally different side for their second assignment and made light work of Algeria.
This set them up for a Pool C winner-takes-all tie against Uganda.
The East Africans came into the tournament as defending champions and were highly tipped to win the group.
However, the Cheetahs had other ideas, as the duo of Brian Matoramusha and Tapiwa Mafura planted two early tries – both converted by Ryan Musumhi – to give Zimbabwe a 14-0 lead at the break.
Brendon Mudzekenyedzi, skipper Godfrey Magaramombe and Musumhi added three more tries during the second half.
Musumhi was precise with his boot and converted all three, including his own try, to help Zimbabwe exact revenge for their defeat in last year's Africa Cup final.
While Madagascar will probably be termed as lightweights, Chirengende refuses to take anything for granted.
After being surprised in the tie against Burkina Faso, the Cheetahs coach has every reason to be cautious.
"Most people thought we would win against Burkina Faso; they proved that they are no pushovers.
"They drew against us and gave Uganda a good run for their money," said Chirengende.
"There is one ticket on offer to the Olympics and you have to beat whoever is put in front of you to get there.
"Some teams are obviously favourites (South Africa and Kenya) while others are not, but we are just going to play whoever is in front of us.
"There is a lot of quality in the tournament, but you can see the gap is getting shorter and shorter.
"Before, everyone would have spoken about South Africa, Uganda, Kenya and Zimbabwe, but that is no longer the case.
"Anyone can take it."