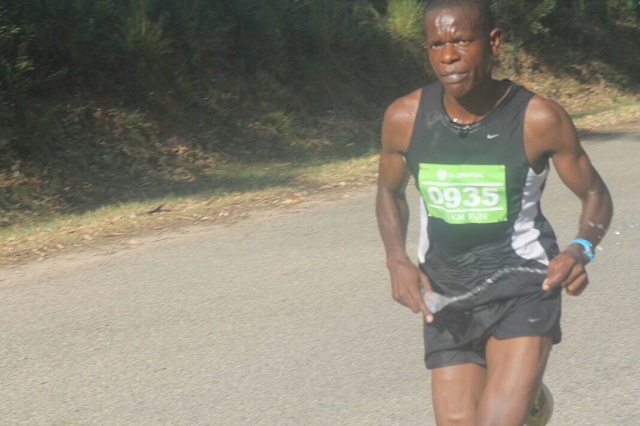 The Sunday News
Phineas Mukwazo
THIS week we look at two members of Team Zimbabwe, Fortunate Chidzivo and Millen Matende, who will represent the country at the IAAF World Championships set to run from 3 August 13 in London.
The spectacle will see more than 1 800 athletes from around 200 countries compete for the title of World champion.
Factfile
Name: Fortunate Chidzivo
Date of birth: 16-03-1987
Event: Marathon
Chidzivo, who is not a stranger to the lucrative South African racing scene, made the World Championships cut after notching the qualifying time of 2 hours 41 minutes 56 seconds in Cape Town in September 2016, which is her personal best.
Her running career has been full of ups and downs as at one stage she gave it all up until she came back in the reckoning at the age of 25.
"I started running at school, but I was forced to prematurely give it all up due to lake of support. I then resumed at the age of 25 in 2013. I again gave it up in 2014 due to domestic challenges,'' says Chidzivo.
She came back eager to succeed in 2015 running at the Mandela Marathon in Petermarizburg, South Africa where she finished in a credible position 6.
She later decided to take aim at qualifying for the world champs, a feat she achieved. It was always my dream to represent my country in the national colours, I am happy that I have achieved that. So far my preparations are going on well as I am training under my coach Collen Makaza, a seasoned short and long distance runner himself. Our only challenge is sponsorship as I am paying for all the resources myself,'' said Chidzivo, who has won a number of races in Zimbabwe and South Africa.
Facfile
Name: Millen Matende
Date of Birth: 23-09-1982
Event: Marathon
Matende, was nurtured by former Olympian and one of Zimbabwe's most celebrated middle and long distance runner Tendai Chimusasa.
He takes up the story.
"I started running while at school, but I took it seriously in 2001 when I finished school at Haarlem Athletics' club in Mutare.
"In 2003 I went to Netherlands for my first international competition where I managed to finish in the top ten, coming home in 6th position. In 2008 I participated in various competitions in South Africa and Brazil through taking part in tough competitions. Last year I took part in the Cape Town marathon (42km) in South Africa and managed to run 2 hours 18 mins 23 seconds, a time that saw me qualifying for the London World Championships. Qualifying means a lot for I joined the elite league that have represented Zimbabwe the world championships and that has been my wish since I started running. I am now in the final stages of my preparations as you know there is less a month left before we compete and I am going to 100 percent make my country proud,'' says Matende.