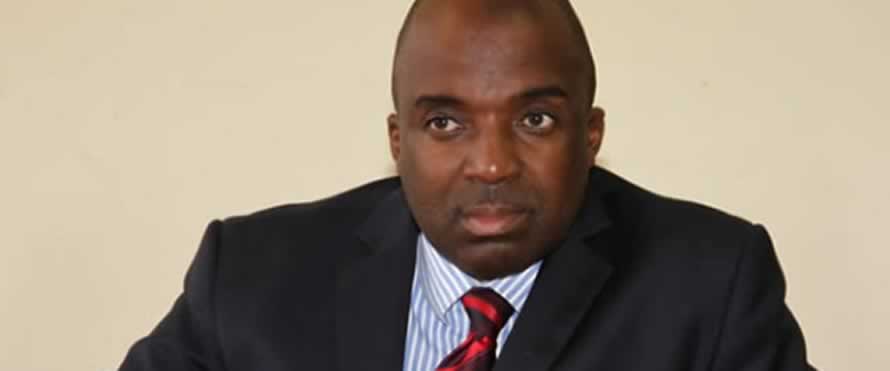 The Sunday News
THE Deputy Minister of Health and Child Care, Dr Paul Chimedza, has threatened to shut down Tsholotsho District Hospital over poor sanitation, saying the district is sitting on a health time bomb.
The Deputy Minister toured the hospital recently and did not mince his words when he spoke to hospital officials as he openly expressed his displeasure over the state of affairs. The main area of concern for Dr Chimedza was failure by the hospital authorities to repair a blocked sewer pipe, leaving the institution with no toilet facilities.
"How does a hospital run when all toilets are not functioning? This is a serious disaster because we are dealing with sick people here and they need clean functioning toilets, not this system of resorting to Blair toilets. Ideally, we should shut down this hospital because you are failing. Where then will people get treatment if we close?" he asked.
Dr Chimedza said he could not ignore the fact that a hospital that is a referral point for thousands of people is operating without toilets, putting the lives of people at serious risk.
According to Mr Themba Moyo, the chief executive officer for Tsholotsho Rural District Council, the main sewer system blocked over a decade ago and was not repaired as surveying on the pipes needs to be done before they map the way forward.
This was not received well by Dr Chimedza who said it had taken too long to be done as the main line is said to have blocked in the 1990s.
"We need action; surveying should be done as soon as possible. I understand you now have an engineer in this district so he should assist you in all this and the sewer system should be repaired. As council you need to ensure the whole area has a functioning system, not what you are doing," Dr Chimedza said.
The Minister of State for Provincial Affairs in Matabeleland North Province, Cde Cain Mathema, also weighed in, saying the sewer ponds in the area were clogged, a situation which was contributing to the problems and urged the RDC to take the matter seriously.
Dr Chimedza said he was highly disappointed at the state of Tsholotsho District Hospital and said officials should not to rely on the national fiscus alone.
"If we let things decay like this there will be nothing to use in future. It is much cheaper to repair some of these small things when there is time than to let the problem grow until we can't fix it. Do not limit yourselves to funds from the fiscus but be innovative too and repair these small things on you own," he emphasised.
Dr Chimedza said this following reports during the tour that the hospital had spent years without a door to one of the consultation rooms and was using a curtain for privacy. Other rooms do not have door handles, plugs and lights to which the Deputy Minister said the hospital did not need permission from head office to authorise the purchasing of things like lights and doors.
He urged the hospital officials to be innovative enough and drive the hospital back to recovery in the shortest period of time and avoid laying the blame on the Ministry alone yet some things are public works issues.
Cde Mathema was at pains to express his dismay at the hospital officials for failing to engage the business community to assist in addressing  some of their problems.
"Tsholotsho has a lot of timber and the hospital has failed to even engage some of the timber loggers to ask for a door to be placed on the office that has spent ages without a door. Let us try to be innovative enough," he said.
Cde Mathema urged the authorities to think outside the box and work hard to improve the situation with assistance from other  stakeholders.
Dr Chimedza said there is need to change the mindset in areas of responsibilities that hospital staff are given.
"We expect that you have the mindset to achieve a lot here; you have to do your work properly, there is no one that is going to come from elsewhere and fix things for you. There are several things that are not being done properly here and we have proffered solutions — suffice to say in terms of equipment you will receive some soon," said Dr Chimedza.
"The DMO must know what problems you have and what exactly is going on. If you come with a challenge I expect you to also proffer some kind of possible solution too. We do not expect you to have a problem and not have a solution completely."
The hospital was challenged to come up with reports on activities going on in the district and also on a provincial scale so that progress is measured accordingly.
Dr Chimedza also bade farewell to Medicins Sans Frontiers (MSF) Spain who have been operating in the district for the past 10 years and are ending their mission in October this year. He said his ministry values the partnership that has been created over the years and said it is important to note that a lot of lives have changed through the assistance of MSF-Spain.
The ministry, he said, is, however, prepared to take over from where MSF-Spain left.
"We are ready to take over the projects. We have been preparing all this time but I must say, there will be a gap left indeed but we assure the community that no one will go without their drugs, we promise that," he said.
Dr Chimedza and his team from the ministry were on a tour of health institutions in Matabeleland North Province. He said the ministry is striving to achieve excellence in health services to the people in the province at the most affordable.
He noted the unique challenges faced by various hospitals that he toured.
"We have seen various challenges and it all boils down to resources and their management, but generally the health cadres there are doing their best under the circumstances and we are impressed. They can also do better in many areas too," he said.