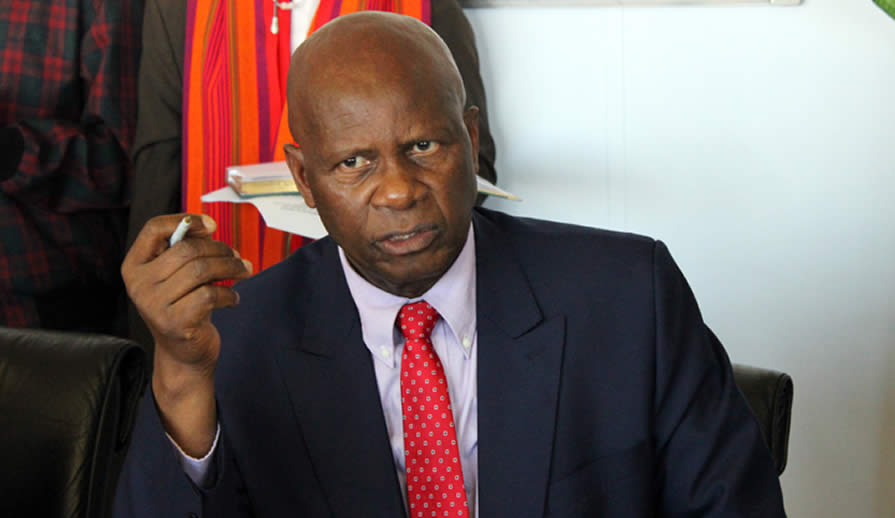 The Sunday News
Leonard Ncube in Victoria Falls
FINANCE and Economic Development Minister Patrick Chinamasa is the new Eastern and Southern Africa Anti-Money Laundering Group (ESAAMLG) president as Zimbabwe takes over leadership of the regional organisation.
ESAAMLG was established in 2009 by nations from East and Southern Africa with the mandate of capacitating member states to fight laundering and financing of terrorism as well as related vices in the region.
Minister Chinamasa took over the reins at the 16th ESAAMLG meeting which ended in Victoria Falls yesterday, succeeding South Africa's Deputy Minister of Finance Mr Mcebisi Jonasi who has been president since last year.
The presidency is rotational on a one-year term. Handing over the presidency, Mr Jonasi said he was leaving the organisation in safe hands.
"South Africa took over from Angola in 2015 and our priorities were to continue with developing capacities and assessing risks as well as sustain post evaluation and deepen anti-money laundering systems," said Mr Jonasi.
"As I hand over the presidency to Zimbabwe, I am proud to highlight some of the key achievements from last year where we managed to achieve a lot as evidenced by finalisation of assessment of Uganda and Zimbabwe," he said
Mr Jonasi said ESAAMLG was assessing Botswana and Mauritius, in a bid to establish the extent of money laundering and related criminal activities, which have been identified as detrimental to economic development.
"This is a clear sign of commitment of our member countries in fighting crime. We have made good progress in holding each other to account because assessment of risk for money laundering and financing of terrorism isn't an easy task," he said.
He added: "As South Africa hands over the presidency, I would want to thank the council for honouring South Africa and wish my colleagues and incoming president success throughout his term."
Speaking after taking over the presidency, Minister Chinamasa implored member countries to co-operate for effective combating of criminal activity in the region.
"I want to thank the outgoing president for his leadership. ESAAMLG made significant achievements but South Africa is handing over the stick because this is like a relay race . . . it's about teamwork and we are pleased to take over the presidency for the second time since 2006," said Minister Chinamasa.
He said Zimbabwe hosted the same meeting in 2006 in Harare where Minister of State Security Kembo Mohadi was elected president.
"We look forward to working together in curbing money laundering. We are assuming this post at a time when the group is undertaking a second round of assessment and I am happy to note that most countries have been making good progress in identifying efficiencies. This will help the country to strengthen its anti-money laundering initiatives," said Minister Chinamasa.
He said the region was moving in the right direction as countries were aligning their laws to combat money laundering, which he said required sustained efforts.
The week-long meeting which started on Sunday last week, comprised closed door meetings of Council of Ministers, 32nd Taskforce of Senior Officials and the 3rd Public-Private sector dialogue meetings.
Twitter:@ncubeleon