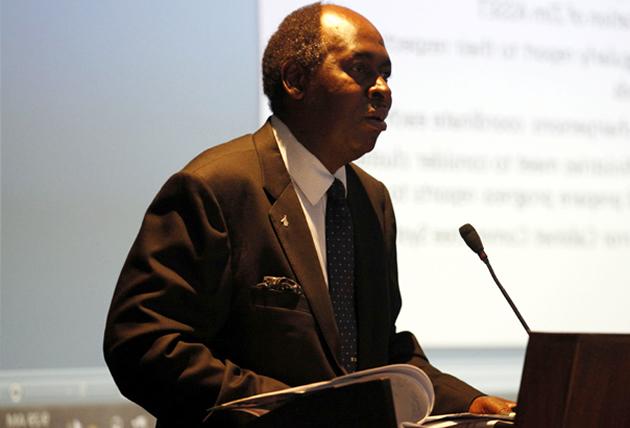 The Sunday News
Leonard Ncube in Victoria Falls
THE Government has moved an inch closer to implementing the Special Economic Zones (SEZs) with a delegation from China's National Development and Reform Commission (NDRC) in the country to inspect the designated areas to come up with a master plan.
The NDRC is the economic planning body of China and its representatives Professor Li Haiyon and Professor Hu Wei are in the country having talks with the Office of the President and Cabinet (OPC) towards coming up with the master plan. A meeting to deliberate on the master plan is scheduled for Harare tomorrow where local authorities in the targeted zones are expected to attend.
The delegation led by Deputy Chief Secretary in the OPC Retired Colonel Christian Katsande visited Victoria Falls yesterday and Hwange on Friday where they held meetings with stakeholders. This follows similar meetings in Bulawayo and Harare during the course of last week.
Stakeholders who attended yesterday's meeting in Victoria Falls included the Zimbabwe Parks and Wildlife Management Authority (Zimparks), The Ministry of Local Government, Public Works and National Housing, Ministry of Tourism and Hospitality Industry and Ministry of Environment, Water and Climate who are key in the development of the Victoria Falls SEZ as the area falls within a national park.
Speaking at the meeting, Ret Col Katsande said: "This is work in progress and the Chinese delegation is only here as we consult various stakeholders."
Speaking at the same occasion, Prof Li said Zimbabwe has huge opportunities to develop through the SEZ.
"This area has huge potential to develop. We are going to have many projects in future if all these resources mentioned here are turned into development as there is a need to do a lot of developments in infrastructure, medical, and financial so as to attract international hoteliers. This is good for Zimbabwe since you are facing a huge task to review your financial system," he said.
His colleague Prof Hu said with a master plan the country will be able to attract huge Chinese investors. President Mugabe last year signed into law the SEZs Bill, paving way for an appropriate regulatory and policy infrastructure to enable local and regional trade to flourish and start of implementation of the concept and attracting foreign direct investment. This followed mega deals between him and his Chinese counterpart Xi Jinping in 2015. Three SEZs, Sunway City in Harare, Bulawayo and Victoria Falls have been identified as the pioneer projects.
Sunway City will specialise in high-tech and other related businesses, while the Bulawayo SEZ will be anchored on textile production and will cut across several towns drifting towards Harare. In Victoria Falls, the major focus would be on tourism, financial services and medical tourism. Government is also planning a convention and conference centre on a 270ha piece of land between Victoria Falls International Airport and Masue River, a theme park which will house hotels, financial services as well as conference rooms.
@ncubeleon