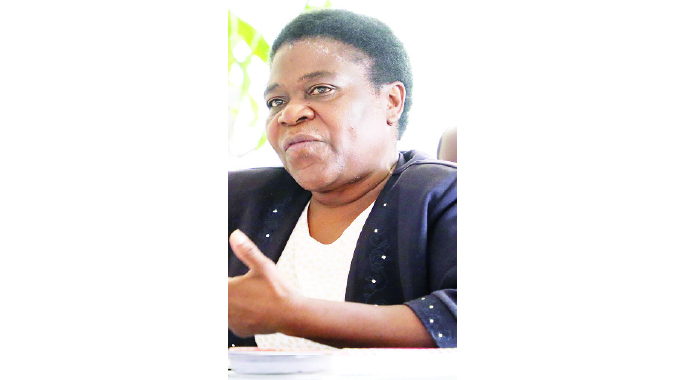 The Sunday News
Sunday News Reporter
CHURCHES have been implored to complement Government efforts in the implementing programmes that spur economic growth.
The Minister of State for Bulawayo Provincial Affairs and Devolution, Cde Judith Ncube, made the remarks at the official opening of the Methodist Connexional Bookshop in Bulawayo recently.
The bookshop is part of the Methodist Church in Zimbabwe's income-generating projects which aids in sustaining the Church. Cde Ncube said implementation of alternative resource mobilisation strategies is critical in reducing the burden on the congregants adding that the Church plays an important role in the implementation of economic development initiatives.
"I am informed that on one of your pillars of your strategic plan, you focus on resource mobilisation which you have implemented through the formation of the Connexional Bookshop in 2007 and now growth is being marked by the birth of other branches across the country  like the one we are about to open" noted Cde Ncube.
She further urged the church to expand this vision and participate fully in the economic transformation of Zimbabwe in line with Vision 2030.
"In line with the Government's thrust of economic development, I am happy that the Methodist Church in Zimbabwe has taken heed of the call by His Excellency the President of the Republic of Zimbabwe Cde ED Mnangagwa for economic development in order to improve the livelihoods of our citizenry as we march towards vision 2030. The initiative will also create employment and I call on other organisations to come and support this good cause by giving them orders'' added Cde Ncube.
The Presiding Bishop of the Methodist Church in Zimbabwe, Rev Dr George Mawire, expressed satisfaction with the growth of the Connexional Bookshops saying his church remains committed to partnering Government in creating employment and engaging in activities that sustain livelihoods.
"We are happy as a church and we take pride in seeing the Connexional Bookshop and it is our wish to see it expanding to all the provinces of Zimbabwe. The growth of the Connexional Bookshop is also an indication of the growth of financial resources of the church and employment creation," said Bishop Mawire.
Bishop Mawire also commended the cordial relationship between Government and the church pledging to support efforts by the Second Republic to improve the well-being of the citizenry through various initiatives.
"I would like to thank the Government for the support it gives to churches and other Religious Organisations. As the Methodist church in Zimbabwe we are committed to praying and working together with other stakeholders to contribute to the growth and rebuilding of our economy," he said.