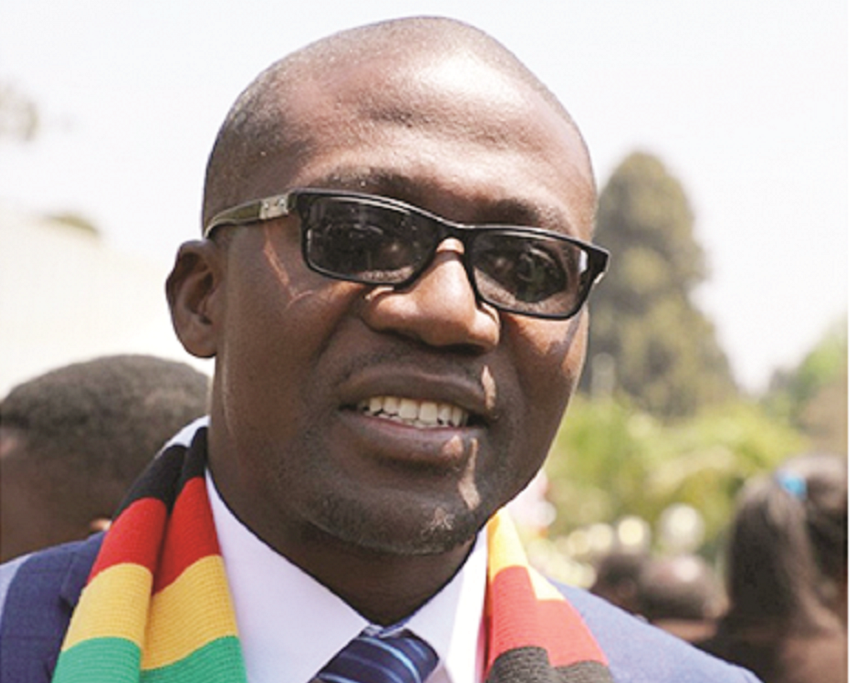 The Sunday News
Michael Magoronga, Midlands Correspondent
THE blanket ban on ivory and elephant trade by the Convention on International Trade in Endangered Species (CITES) has had an adverse impact on Zimbabwe's achievement of economic growth underpinned by sustainable conservation efforts as a key component of the tourism industry, a Cabinet Minister has said.
Environment, Climate, Tourism and Hospitality Industry Minister, Nqobizitha Mangaliso Ndlovu said the achievement of the National Development Strategy 1 (NDS1) was supposed to be anchored on sustainable wildlife conservation where trade in wildlife resources was to provide the impetus for economic growth.
He said wildlife was known for pulling a number of communities out of extreme poverty in Africa and the ban on trade was an attack on people's livelihoods as there were more cases of human-wildlife conflicts caused by animal population growth that people could no longer benefit from. 
He made the remarks in his speech at an event to commemorate the United Nations World Wildlife Day which falls on every March 3 which comes as Zimbabwe, one of the countries with an overpopulation of elephants, was banned by CITES to trade either in ivory and live elephants. The country has over 100 000 elephants against a carrying capacity of about 45 000 elephants.
Minister Ndlovu said Zimbabwean communities were dependent on wildlife for sustainability in their economic, spiritual and cultural lives hence banning the trade was tantamount to economic sabotage. 
He said wildlife conservation plays a key role to Zimbabwe's prospects of achieving Vision 2030 as it was a major component of the country's tourism industry.
"Zimbabwe's current economic blueprint, the National Development Strategy (NDS1) goals include promoting fair and adequate sharing of benefits and promoting access to such benefits as internationally agreed. It also speaks on taking steps to end poaching and trafficking of protected species of flora and fauna and address both demand and supply of illegal wildlife products," he said.
The country should therefore benefit from its natural resources and wildlife, he said.
"It would be a collective policy mistake to ban international wildlife trade as that would leave the poor even poorer and would be a stunning reversal of sustainable gains which lifted a lot of people out of extreme poverty in Africa. 
"We are disappointed that we cannot trade in our elephant ivory and live elephants due to CITES restrictions and we still argue that the restrictions are not based on science, rather they ignore the socio-economic realities of communities who live adjacent to wildlife-rich protected areas and loss of life, livestock and crops every year to wildlife," he said.
He said Zimbabwe, in line with CITES, remained committed to ensuring that international trade specimens of wildlife and plants do not threaten their survival.
"In as much as we underscore the mutually reinforcing character of the CITES decisions and resolutions and the importance of achieving universal adherence to the convention, we have fundamental differences with CITES on the direction which it seems to be taking, the direction of banning or over-regulating international trade as opposed to facilitating sustainable international trade," said Minister Ndlovu.
Zimbabwe, he said, believed in strengthening the role of international wildlife trade in the global economy as a way of uplifting the living standards of rural communities which co-exist with wildlife. There is a need, the minister noted, for a global collective effort to step up the fight against wildlife crime, which corrodes the country's resource base as well as the economy and degrades the ecosystem.
"As a nation, we remind ourselves of the multiple threats which our wildlife populations face, especially habitat loss and fragmentation, illegal trade, over-exploitation and wildlife crime such as poaching. The growing world population and its corresponding needs are causing overexploitation of natural resources like wild plants and animals as well as their habitats and ecosystem," he said.
The day also reminds the nation of the need to have co-ordinated domestic, regional and international responses to combat the growing poaching scourge.
"Through close partnerships and co-operations with several organisations including the African Wildlife Foundation (AWF), International Fund for Animal Welfare (IFAW), World Wide Fund for Nature (WWF) African Parks, we are providing local communities with alternative livelihoods, reducing human-wildlife conflict as well as building local enterprises to include as part of community empowerment," said Minister Ndlovu.
Co-management agreements have resulted in the establishment of trust and joint ventures like Gonarezhou Conservation Trust, Matusadonha Conservation Trust and Umfuruzi Park.
"This has seen massive investments into the protected areas and subsequent reduction in poaching as well as an increase in community-based projects like portable water supply, feeding programs for school children, employment of locals, supply of books and repairs of infrastructure just to mention a few," he said.
Zimbabwe's constitution provides a clear legal basis for the active inclusion of local communities in wildlife management.
"This makes community inclusion a rights issue, hence the Government has since responded by reviewing the Communal Areas Management Program for Indigenous Resources (Campfire) as well as the Parks and Wildlife Act and the Wildlife Policy to ensure community empowerment inclusion," he said.