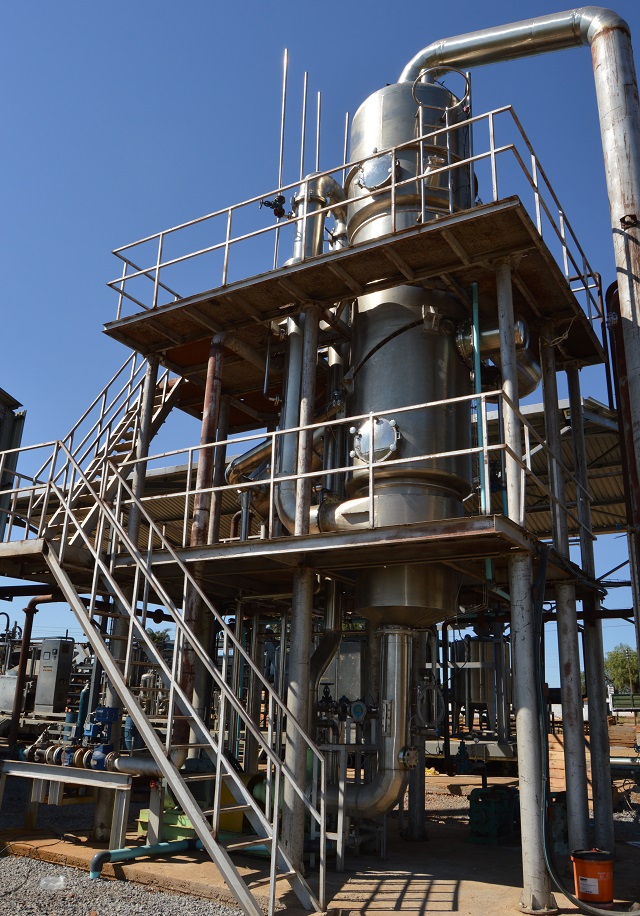 The Sunday News
Dumisani Nsingo, Senior Business Reporter
SONDELANI Ranching has launched its $2 million state-of-the-art tomato processing plant for the production of tomato paste in Bulawayo.
Turning Matabeleland Green co-director Reverend Patson Netha said the plant, which has the capacity to process 150 tonnes or over 1,5 million tomatoes started operating last month. He said the plant would be officially commissioned soon.
Most of the plant's machinery was sourced from China while the other components were shipped from Italy at a cost of about $1 million with the total cost of setting up the factory being close to $2 million.
"The plant started operating last month as we were waiting for tomatoes to be ripe. It has highly technologically components and most of its processes are also highly automated including the packaging of the paste, which is poured and sealed into 200 litre-drums under strict hygienic conditions. At the moment we are only doing paste but in the long run we hope to be producing our own tomato sauce," said Rev Netha.
Sondelani Ranching is an agro-processing business run by the Cunningham family in Matobo District, Matabeleland South Province. For its trial run the tomato plant received tomatoes from a total of 35 hectares cropped by farmers being trained and supervised by TMG while part of the tomatoes came from individual farmers.
TMG is a programme that started in 2013 which involves various churches in Matabeleland. It was founded on the belief that the productive engine of agriculture rests on small-scale farmers and that the right training and vision can help to multiply the productive potential of their vibrant business minds.
"Sondelani Ranching buys the tomatoes and processes them while as TMG we teach and train the farmers to produce tomatoes to the required standard as well as provide them with the market. At the moment we are working mostly with peri-urban farmers to provide the factory with tomatoes. I am glad to note that most of the tomatoes at the factory were delivered by small-scale farmers as we are trying to make sure that our small-scale farmers get to be part of the value chain," said Rev Netha.
Factory manager Mr Jonathan De Jong said as part of the plant's test run 100 tonnes of tomato paste has been produced.
"This is the first time that we are running properly, so we have processed 100 tonnes now to help us test the machine and everything is going well so far . . . when it gets to full capacity it's going to be 150 tonnes per day which is between 1,5 to 2 hectares (of tomatoes) required every day," said Mr De Jong.
He said in the long run the company would consider exploring the export market as demand for tomato paste is high in the continent as well as in Asia.
"The local market requires about 3 000 tonnes of tomato paste per year and that's not difficult to satisfy. We are hoping to access the export market in the near future and by that time we will be operating six months a year. However, to access some of the markets we are waiting for the free trade area to be effected," he said.
South Africa imports about 30 000 tonnes of tomato paste annually while the other biggest importers are Democratic Republic of Congo (16 630), Angola (16 000) and Namibia (1 208).
The Agricultural and Rural Development Authority (Arda) and beverages manufacturer, Schweppes Zimbabwe have long mooted setting up a similar fruit processing and canning plant at Esigodini in Matabeleland South.
The tomato processing and canning factory is a public-private partnership arrangement between Zagrinda, a company owned by Arda and Development Trust of Zimbabwe (DTZ) and a division of Schweppes Zimbabwe, Best Fruit Processors.
@DNsingo