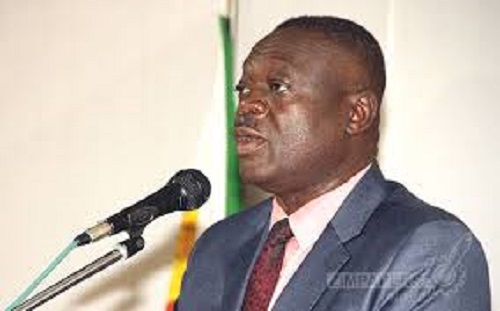 The Sunday News
Norman Muchemwa, Harare Bureau
AT least 290 000 hectares will go under maize production during the next season in the Special Maize Import Substitution Programme, commonly known as Command Agriculture, with an aim to harvest over two million metric tonnes from the scheme alone.
Plans have also been set in motion to provide free assistance under the Presidential Input Support Scheme to an additional 1,8 million households.  Our Harare Bureau has established that if the implementation of the two models coincide with favourable weather conditions, the country will attain a surplus and guarantee food security.
The country needs about 2,2 metric tonnes of maize for both human and animal consumption annually. Government has set a target of at least five tonnes of maize for farmers under the Command Agriculture scheme. The average national yield from households stands at between 0,8 and 0,9 tonnes per hectare.
Last year, about 235 256 hectares went under Command Agriculture. Lands, Agriculture and Rural Resettlement Minister Perrance Shiri also said 50 000 hectares have been targeted for soya bean production, up from the 37 000 hectares recorded last season.
"The Ministry is targeting 290 000 hectares of maize and 50 000 hectares of soya beans under the Command Agriculture Programme," said Minister Shiri.
"Distribution of inputs has started mainly for basal fertilisers and chemicals which were in stock. Registration of beneficiaries is still under way, we expect the distribution process to be complete before the start of the forthcoming farming season."
He said under the Command Agriculture scheme, about 220 00 hectares is dry land, with the remainder being irrigable.
Minister Shiri said plans are at an advanced stage to roll out 200 hectares of irrigable land in each district. The hectrage will be increased gradually over a 10-year period. A statement from his ministry shows that under the Presidential input scheme, farmers have already received a combined 6 296 metric tonnes of maize seed, 20 298 metric tonnes of compound D fertiliser, 12 474 metric tonnes of top dressing fertiliser and 15 metric tonnes of small grains.
About 2 457 metric tonnes of maize seed, 4 776 metric tonnes of compound D fertilizer and 2936 metric tonnes of top dressing fertilizer, as well as 208 metric tonnes of soya bean seed and 15 metric tonnes of small grains are yet to be distributed.