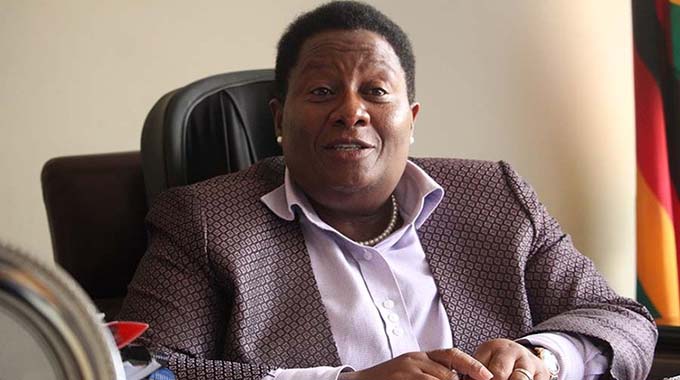 The Sunday News
IN an article titled Combating corruption through effective criminal justice practices, international co-operation and engagement of civil society: the Zimbabwe perspective, Charity Matumbi says, corruption remains the most daunting challenge to good governance, sustainable economic growth, peace, stability and development in Zimbabwe.
"In many corruption perception surveys, Zimbabwe is perceived as one the countries with high levels of corruption in Africa. Hence, addressing the problem of corruption in a strategic and comprehensive way is of paramount importance as a development priority for Zimbabwe."
In July last year, the Zimbabwe Anti-Corruption Commission (Zacc) received the Auditor-General's (AG) report and the chairperson commission, Justice Loice Matanda-Moyo, said investigations had commenced in respect of all ministries, parastatals and State entities implicated in corruption and misappropriation of funds.
Justice Matanda-Moyo said Zacc will leave no stone unturned in the fight against corruption. Zacc, the judge said, was prepared to ensure all the corrupt ones are jailed.
"If Zacc is to deal with every matter reported, then our prisons should be expanded in order to accommodate the culprits. While other countries are closing their prisons for lack of clients, Zimbabwe prisons will be open for business. We will leave no stone unturned to ensure that everybody who is engaging in corrupt activities is brought to book," she said.
The boldness to fight corruption at all levels has seen a number of senior Government officials dragged to court, with some already serving jail sentences. Former principal director of State Residences Douglas Tapfuma was in June jailed for an effective four years and had six vehicles forfeited to the State after he was convicted on three charges of criminal abuse of office.
Former Energy and Power Development Minister Samuel Undenge was in June also committed to prison to serve his effective 30-month sentence for abuse of office after appearing before a regional magistrate for committal after losing his appeal in the High Court. The former minister had been convicted in the Magistrates' Court for abuse of office after he hand-picked a public relations company for the Zimbabwe Power Company without going to tender. He was slapped with four years' imprisonment, but 18 months were suspended on condition of good behaviour. Former Health Minister Obadiah Moyo and former Tourism Minister Prisca Mupfumira lost their jobs after being fingered in corruption, with the latter still having a court case.
And last week, former Midlands Provincial Affairs Minister Jason Machaya and Midlands provincial planning officer, Chaisayanyerwa Chibururu who unlawfully allocated residential stands in Gokwe town, were sentenced to 48 months each after being convicted for criminal abuse of office charges.
Machaya (68) and Chibururu (50) had allocated 17 799 stands to land developers, who in turn gave them 1 791 stands worth more than US$900 000, were convicted by Gwanda provincial magistrate Ms Charity Maphosa sitting at the Gweru magistrate courts.
Machaya and Chibururu who had pleaded not guilty, were however, after a full trial found guilty and Ms Maphosa sentenced the two to 48 months each. The magistrate however, suspended 18 months on each sentence on condition of good behaviour leaving them with an effective 30 months each. In passing the sentence, Ms Maphosa said the sentence was befitting and would send a message to the society that the justice system was not catching and releasing perpetrators of corruption.
While there was a perception among some sections of the community that there were some people who were "immune to prosecution", the sending to jail of a number of top government officials is a clear signal that the Government, under President Mnangagwa, is prepared to deal with anyone involved in corrupt activities, no matter how that person is perceived by society to be "big or small".
In addition, reducing corruption is at the heart of the Sustainable Development Goals and achieving the ambitious targets set for Financing for Development by the United Nations. Corruption has a disproportionate impact on the poor and most vulnerable, increasing costs and reducing access to services, including health, education and justice. Think, for example, of the effect of counterfeit drugs or vaccinations on the health outcomes of children and the life-long impacts that may have on them, says the World Bank.
The fight against corruption is everyone's fight. Every citizen must support the initiative by Government to fight corruption so as to make this world a better place for us all.
With the arrest of Government officials, current and former, those engaged in corrupt and criminal activities must be running scared.