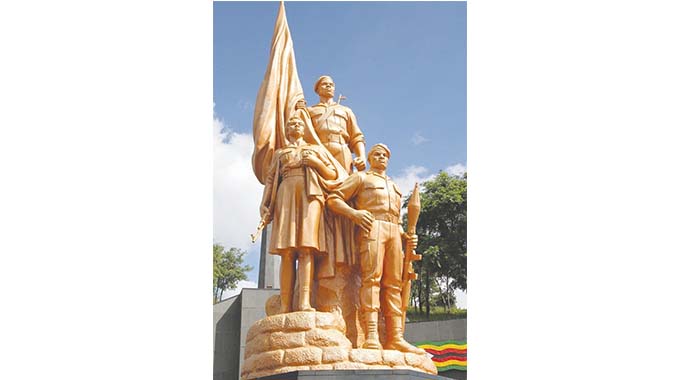 The Sunday News
GHANA'S first President, Dr Kwame Nkrumah, is known worldwide for his stance on African unity and his passion for self-governance.
Together with his peers who championed African emancipation from colonial rule all over the continent, they called for patriotism and nation building.
As we celebrate men and women who sacrificed all they had to free our motherland from colonial bondage, we urge fellow Zimbabweans not to betray the legacy of our heroes by fighting against the national interest of our own country.
"I am not African because I was born in Africa but because Africa was born in me . . . It is clear that we must find an African solution to our problems, and that this can only be found in African unity. Divided we are weak; united, Africa could become one of the greatest forces for good in the world," Dr Nkrumah is quoted as saying.
Another African statesman, former Tanzanian President Julius Kambarage Nyerere, is on record calling the young generation of Africans to preserve the legacy of the golden generation that brought independence.
"My generation led Africa to political freedom. The current generation of leaders and peoples of Africa must pick up the flickering torch of African freedom, refuel it with their enthusiasm and determination, and carry it forward."
As we celebrate the Heroes' Day and Defence Forces' Day, it is time to reflect on the need to push for patriotism. In simple terms, "patriotism or national pride is the feeling of love, devotion and sense of attachment to a homeland and alliance with other citizens who share the same sentiment. This attachment can be a combination of many different feelings relating to one's own homeland, including ethnic, cultural, political or historical aspects. It encompasses a set of concepts closely related to nationalism."
It is behind that background that we believe the crafting of a law to criminalise people campaigning against the country is long overdue. Opposition political party members from the MDC-A led by Mr Nelson Chamisa, Mr Tendai Biti and Mr Job Sikhala, among others, have been at the forefront calling for sanctions against the country, yet it is clear that the illegal sanctions that were imposed on the country by USA and her allies have had a negative impact on the country's socio-economic spheres.
The measures to criminalise campaigning against the country by locals were presented to Cabinet by chairman of the Cabinet Committee on National Peace and Reconciliation, Vice President Kembo Mohadi last week as part of recommendations from the 2018 and 2019 Annual Reports of the National Peace and Reconciliation Commission.
Presenting the 27th Post-Cabinet press briefing, the Minister of Women's Affairs, Community, Small and Medium Enterprises Development Dr Sithembiso Nyoni, said the recommendations shall soon be presented to parliament as required by law. Among the recommended measures include the regulation of the operations of political parties.
"Legislation and a Code of Conduct will be put in place to regulate the operations and conduct of all political parties, campaigning against one's country shall be legislated at law and criminalised," Dr Nyoni said.
Under the recommended measures, hate speech by public officials will also be legislated against.
"Existing laws shall be strengthened to include elements that foster tolerance, equality and social cohesion among Zimbabweans as well as prohibit hate speech by public officials, media houses and citizens in public spaces and social, print and electronic media platforms," she said.
Foreign Affairs and International Trade Minister Major General (Rtd) Dr Sibusiso Moyo is also on record blasting opposition political parties from speaking ill about the country and calling for economic sanctions to be further imposed on the country.
"Selfish political ambitions should never be given flight at the expense of the welfare of our citizens. In this regard therefore, it was shocking to watch fellow Zimbabweans led by Tendai Biti, Dewa Mavhinga and Peter Godwin take turns before the USA senate Foreign Relations committee to besmirch and further soil the image of their own country," Minister Moyo was quoted as saying after opposition political party members called for further sanctions to be imposed on the country.