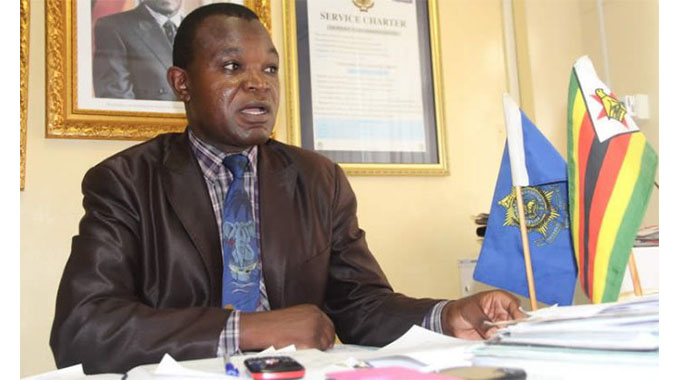 The Sunday News
RESEARCH ahead of an international football event on violent behaviour by fans concluded that; "The influence of alcohol, sporting rivalries, spatial factors (sitting areas), socio-political factors, psychological factors, situational factors and reaction to play (decision by referees or results) are all factors that drive violent and antisocial behaviour. However, these factors typically interact, and no single factor is found to be responsible in all cases. The quality of evidence varies significantly and there is not enough evidence about behaviour trends over time or in different contexts."
The findings of the research can be generalised across continents. Furthermore, there is evidence on the ground that factors pointed out have played out in Zimbabwe each time there is football violence. Football violence has occurred more often when big team teams clash, the likes of Highlanders, Dynamos, FC Platinum and Caps United. What it means is that the probability of violence taking place is higher when there are many supporters watching the game than when there are a handful of fans. This calls for more policing and stakeholder engagement ahead of big matches that attract large numbers in the stadium.
A lot has been said about the violence that took place at Barbourfields Stadium last week when Dynamos hosted Highlanders in a Premier Soccer League match. We understand that football is a very emotional sport, and people are entitled to their opinions, but what is important is for administrators at club and national levels to maintain cool heads and handle the matter professionally for the benefit of the game.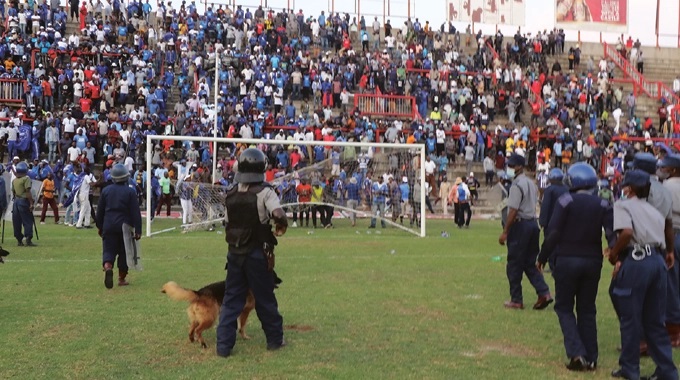 It is also prudent for all stakeholders to sit down and take stock of how they played their role on the day in question. They have to identify where they fell short and where they should improve. However, we believe the police handled the situation well, despite serious provocation and threats to their lives. The police have often been blamed for heavy-handedness in the past when controlling crowd trouble in football, but no one has blamed the police in this instance, serve for the unfortunate incident when a police water cannon reserved and hit some cars outside the stadium in the melee that took place when police were dispersing the crowd. There was no tear gas thrown inside the stadium, something that could have led to a stampede and more damage to property and injury to people or loss of life.
However, at least eight people, including four police officers, were injured while three police vehicles were damaged. In addition, police have since arrested 12 suspects, with a couple linked to carrying an illegal fire arm.
National police spokesperson Assistant Commissioner Paul Nyathi said the police acted professionally as police officers initially tried to contain the situation through co-operation of marshals and did not throw tear smoke within the stadium. This strategy helped avoid a stampede, fatalities or injury to the fans. Police also managed to evacuate the soccer players, match officials and VVIPS from the stadium and sought reinforcements to assist in containing the situation. Tear smoke was only used outside the stadium to disperse the violent crowd that threw stones and other objects at police officers.
Assistant Commissioner Nyathi added that police were also disturbed by some politicians who tried to take advantage of the high-profile soccer match to incite violence before, during and after the soccer match.