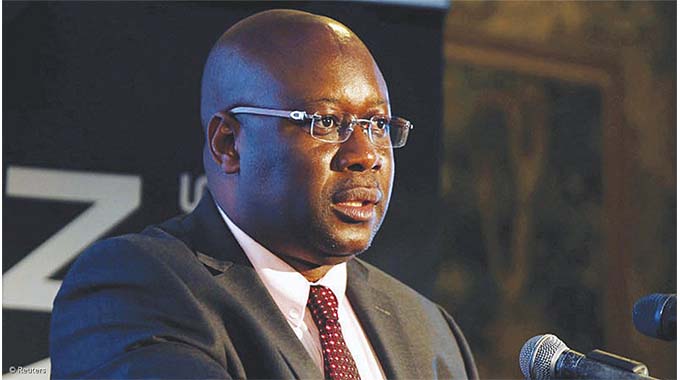 The Sunday News
Judith Phiri, Business Reporter
INVESTORS have been urged to consider investing in Zimbabwe's mining sector as it presents many competitive opportunities to different needs.
The mining sector in Zimbabwe accounts for around 65 percent of the country's foreign currency receipts. The country has witnessed several big developments on the mining front in the past years.
In a presentation at the Expo 2020 Dubai Zimbabwe Mining Promotion Conference in Dubai last Thursday, Mines and Mining Development Minister Winston Chitando said Zimbabwe's mining sector presented many competitive opportunities to different needs of diverse investors.
"Zimbabwe has abundance of mineral resources, availability of a highly skilled labour force that is willing to work, attractive investment incentives and investor-friendly Mines and Minerals Act – currently being amended to make it more competitive.
The country has effective and efficient minerals marketing system, functional systems and responsive Government Ministries, progressive policies such as Ease of Doing Business and RRI and availability of good basic infrastructure," said Minister Chitando.
He said the country had a membership to regional and international trade and cooperation organisations such as SADC, COMESA, WTO, EU/ACP Convention which ensured easy access to world markets.
Minister Chitando said mining was one of the key sectors tasked by the Government to anchor economic growth and transformation towards its vision of making Zimbabwe an Upper-Middle Income country by the year 2030.
In line with that vision, he said the mining industry was expected to contribute US$12 billion by 2023 and US$20 billion by 2030.
"Zimbabwe has huge potential in minerals of the future and those expected to drive the economy such as gold with over 4 000 recorded gold deposits, nearly all of them located on ancient workings. More than 90 percent of gold deposits in Zimbabwe are associated with greenstone belts which are considered to be some of the richest in the world."
He said the country had highly diversified mineral endowment and investment opportunities therefore existed across entire mining value chain.
"There is exploration of both brownfield and greenfield. The country is still under-explored and there is huge potential for new discoveries, particularly using the modern exploration techniques.
In mining most of the mines are using antiquated machinery and require retooling to increase efficiency and productivity.
Also, across linkages with entire economy, these include local value addition, support services such as supplies of mining equipment and consumables, financial services, management and technical consultancy services," he said.
Parliamentary Portfolio Committee on Mines and Mining Development chairman Edmond Mkaratigwa who is also in Dubai said that mining investments in Zimbabwe were not only in the extraction of minerals.
"There is vast unexplored land in the country and the known diverse minerals have already been discussed. In the country moreover, mining sector related business include mineral extraction, processing, market based environmental reclamation as well as mining sector mechanisation and consumable supplies, among others.
One of the windows is coming through the imminent global ban on mercury in particular and cyanide," he said.
Mkaratigwa said there was a need for innovation and for a replacement to the technologies which harm the environment and livelihoods.
He said supply of equipment in the sector was  a huge niche because most of the small-scale miners were using rudimentary methods of mining.
"As Parliament, we are embarking on a raft of measures to ensure water tight legal protections of investors' interests which are in general, "the profits".
We are also continuously monitoring and reviewing our systems, processes and approaches to ensure ongoing improvement, effectiveness, efficiency, friendliness and sustainability. In that regard the one stop shop, Zimbabwe Investment Development Agency, already exist."
Meanwhile, presenting the 2022 National Budget on Thursday, the Minister of Finance and Economic Development Professor Mthuli Ncube allocated $3 billion to the Ministry of Mines and Mining Development for implementation of the programmes and activities.
"Among others these include amendment of Mines and Minerals Act Amendment, operationalisation of the Cadastre System, mining exploration, decentralisation of operations, opening of closed mines, hiring and capacitating mining extension officers, establishment of gold service centres and mineral value addition and beneficiation."
Zimbabwe is among 192 nations participating at the expo.