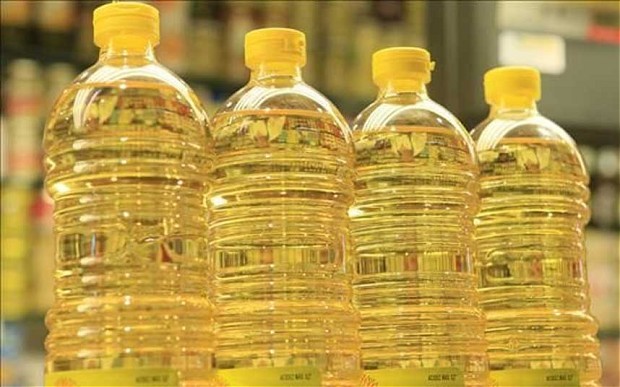 The Sunday News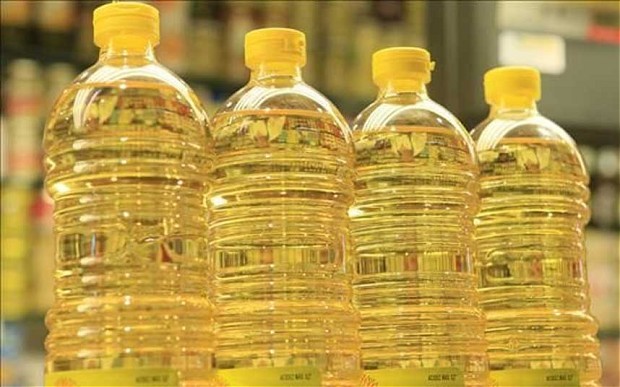 Dumisani Nsingo, Senior Business Reporter
LOCAL cooking oil producers are being forced to manufacture about 60 percent of the country's requirement due to the shortage of foreign currency to import adequate soya beans.
Oil Expressers Association of Zimbabwe (OEAZ) chairman Mr Busisa Moyo said producers were failing to meet the country's cooking oil demand of 10 000 tonnes per month. OEAZ incorporates all oilseed crushers, expressers, refiners and soap making companies.
"We are not meeting demand because of shortage of foreign currency. We produced 50 to 60 percent of requirements for November . . . ," said Mr Moyo.
He, however, said production was expected to improve this month "with letters of credit kicking in from the banking sector" while the organisation has also lobbied for increased foreign currency allocations.
Cooking oil producers receive between $2 million and $2,5 million a month for the importation of oil seeds from the Reserve Bank of Zimbabwe.
"We need 20 000 tonnes per month as that is the available installed capacity in the country with Chiseller (Chinhoyi), Pure Oil Industries (Harare), Surface Investments (Chitungwiza) and United Refineries Limited as the main soya bean seed crushers. Currently we are unable to import adequate soya beans due to foreign currency shortages," said Mr Moyo.
He said the industry needs a supply of about 240 000 tonnes of soya beans to curb imports. Soya production has drastically fallen from 180 000 tonnes in 2001 to 30 000 tonnes in 2016 with oil output of 30 600 tonnes and 5 100 tonnes respectively.
The other oil seed crop, cotton's production has also been on a downward trend with the tonnage falling from 350 000 tonnes in 2001 to a low of 3 825 tonnes in 2016. As a result of the continued decline in oil seed crop production the country was importing 93 percent of its requirements last year.
"Long-term we will need to grow at least 240 000 metric tonnes (mt) holding capacity constant, this applies to the stock feed manufacturing industry as well which needs 10 000 to 12 000 mt of soya meal per month. The crushing yield is 18 percent soya crude and 77 percent soya protein meal. The soya meal is used to feed chickens, pigs, fish, and ostrich and is also used for soya chunks which are for human consumption," said Mr Moyo.
Soya bean is a critical crop, which makes up 54 percent of the global oilseed market. Its production is dominated by the United State America , Brazil and Argentina and demand is dominated by the USA, China and Europe. Southern Africa shares similar agro-climatic conditions to Argentina and Brazil and has a similar amount of land that could be planted with soya beans.
However, the region produces less than one percent of the total global output, compared to 46 percent for Brazil and Argentina.
Consequently there is high scope for growing of soya beans in Southern African and in particular Zimbabwe. The country is looking forward to increasing its soya bean output for the 2017/18 season to 60 000 tonnes buoyed by the introduction of the Command Agriculture and Presidential Input schemes.
The target for the 2018/19 season has been pegged at 100 000 being achieved through the involvement of the private sector led value chain expansion which would be supported by Government programmes, these include contract farming, joint-venture farming, smallholder farmer education and development. In the 2021/22 season the sector expects production to reach 240 000 tonnes satisfying the current installed capacity and exporting 72 000 tonnes of soya meal.
"The soya bean value chain has gained attention from Government and there is need to build consensus and buy-in through dialogue across the value chain . . . some of our members have also gone into direct capacitating of local farmers programmes through contract farming, for example Pure Oil Industries and United Refineries Limited," said Mr Moyo.
The country's oil expressers companies have grown from three in 2010 to seven to date.
"Over $60 million of both foreign and local investment has gone into the sector due to Government's intervention under SI (Statutory Instrument) 138 of 2007 and more lately SI64 of 2016 as well as SI 122A of 2017," said Mr Moyo. [email protected]