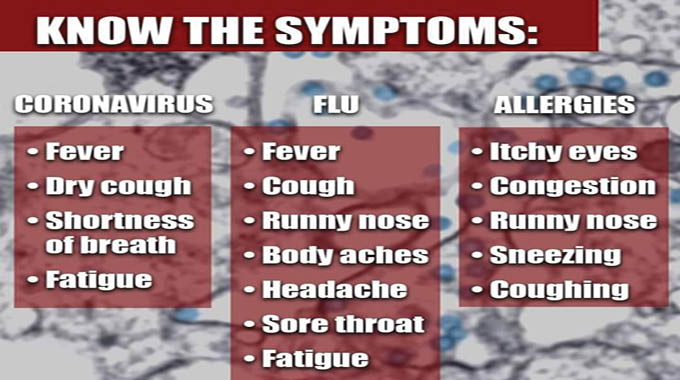 The Sunday News
Mandla Ncube, Sports Reporter
The City of Kings' two biggest betting outlets Africabet and MWOS last week plunged into uncharted territory due to the cancellation of sporting events across the globe.
The coronavirus (Covid 19) which has been declared a pandemic by the World Health Organisation (WHO) has prompted the suspension of sporting events across the globe.
Left without the usual menu of sporting events in their fixture list, sports betting outlets across the city witnessed an unprecedented drop in business. 
"This has been a terrible week honestly, all the games have been postponed and that has directly impacted on us because our business booms and largely relies on the English league, Spanish La Liga, Serie A and the Uefa Champions League and this current situation is more like we are in off-season with the difference being we will be having a few games to play," said a spokesperson for MWOS 13 Avenue. 
Despite little to no football across the globe, the MWOS spokesperson said that has not stopped them from printing their daily fixture list but the cancellation of most games has increasingly led to more and more backlashes with their customers forcing them to refund most tickets as games get cancelled after clients had already placed bets.
"We still carry on to print the fixture daily but most times games get cancelled without us even aware of such a development then we have to face up with customers who come here expecting to check their tickets and at times some tickets you find them with all 10 games cancelled so we are left with little choice but to refund them," said the spokesperson.
"You find that customers will be expecting to win $1 000 but with a majority of games in their tickets cancelled the payout decreases to perhaps $100 or maybe $50, then it becomes a problem to customers because most of them hardly understand how the system calculates deductions and so forth and they then assume we are cheating them," added the spokesperson.
Traditionally, weekends and occasionally Tuesdays and Wednesdays serve as cash cows for betting outlets. However, a survey conducted by this publication showed that many of these outlets were a whisker away from resembling a grave site with less people thronging the premises this past week.
Nevertheless, betting outlets are not the only ones left counting their losses, gamblers across the city are equally the biggest losers with many having long resorted to the trade for their livelihood, the cancellation of games across the globe has spelt a blow to their source of putting food on the table with betting having increasingly become their occupancy.
"As you know there's unemployment in Zimbabwe and because most people get their money from here it's more of a form of employment, ladies also come here to bet and this whole coronavirus has destroyed us a lot, this is tough as this is our source of income," said Tinashe Chingoma.
"Most people go to the extent of risking their salaries betting soccer to try and get extra money but with no games to play it's tough now," said Melusi Siziba. 
Deprived of their usual daily fixture and the fixture list having considerable shrunk in size, the games that remain on offer seem not to garner as much betting appetite among punters compared to the usual European leagues. Gamesters are hesitant to place bets on teams they are not familiar with and their respective performances.
"We have stopped worrying about betting football, we don't know most of the teams which makes it unpredictable to play, some of us have resorted to playing the numbers game which is lotto. That way it is better," said Fortune Moyo. 
"Even if you get the fixture there isn't many teams, we are betting on teams that we don't even know of and a league that you have not been following closely is hard unlike the English league where we can tell what is likely to happen," said Bernard Moyo.
With most of Europe's top leagues postponed, sports bets and punters alike will be keeping their fingers tightly crossed with hope that the situation would normalise soon.