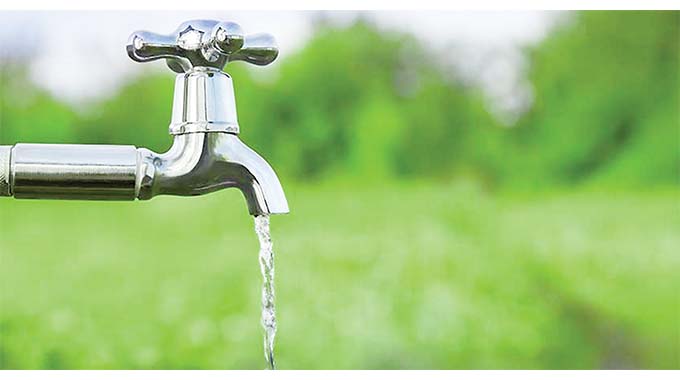 The Sunday News
Vusumuzi Dube , Online News Editor
MORE than 80 percent of water meters located in the majority of Bulawayo's low-density suburbs are under-reading by an average of 15 percent.
This comes at a time that the Bulawayo City Council (BCC), last month, warned  that residents should brace themselves for high water bills due to the fact that since June, council has been getting actual meter readings from houses which were indicating high levels of water abuse.
The high bills were mainly said to affect suburbs fed by the Tuli Reservoir. Suburbs that are serviced by Tuli Reservoir include Esigodini, Imbizo Barracks, Fortunes Gate, Selbourne Park, Matsheumhlophe, Parklands, Khumalo, Queens Park, Suburbs, Mahatshula, Woodville, Kingsdale, Lochview, Sunninghill, Marlands, Glencoe, Riverside, Waterford, Manningdale, Willsgrove, Buena Vista and Douglasdale.
The affected area also includes large consumers such as Lookout Masuku Barracks, PPC and Delta Fairbridge.
According to a council confidential report, the local authority has since conducted an investigation on the continued water challenges that were being faced in these areas that were being supplied by the Tuli Reservoir where a number of irregularities were unravelled. Among the many issues found, it was discovered that six of the 10 district metered areas had non-functional meters.
"In the Tuli Reservoir there are 1 112 properties with non-functional metres, furthermore 80 percent (6 663) of the water metres in the zone are more than 15 years old. According to meter degradation of accuracy due to age, these meters are under-reading by an average of 15 percent.
"Minimum Night Flows (MNF) in the zone were measured at 50 percent of all District Metered Areas (DMA) have high MNF to average flow ration, which is an indication of high leakage as systems are normally expected to be using minimum water at night with the exceptions of legitimate night usage," reads the report.
The investigation further established that a leakage analysis carried out since January 2021 had established that there were 474 leakages that have been reported in the area.
"Several properties piloted and investigated for possible illegal use of water emerged with results of suspected abuse due to non-functional meters, use of council water to fill up Jojo tanks and using it for watering. In addition to the analysis losses, city wide there is a concerning number of top water consumers with non-functional meters, whose consumptions is currently suspected to be under-estimated," reads the report.
The local authority further revealed billing is based on allocations as meters have not been read periodically since the restoration of full supply in April, noting that despite some residents complaining of high bills, consumers have not felt the financial impact of exceeding their allocation.
As part of short-term measures to resolve the anomalies, the local authority has revealed that it requires a total of US$97 760, which will among other things go towards the replacement of consumer meters, leak repairs and replacement of bulk meters. — Follow on Twitter- @vusadb