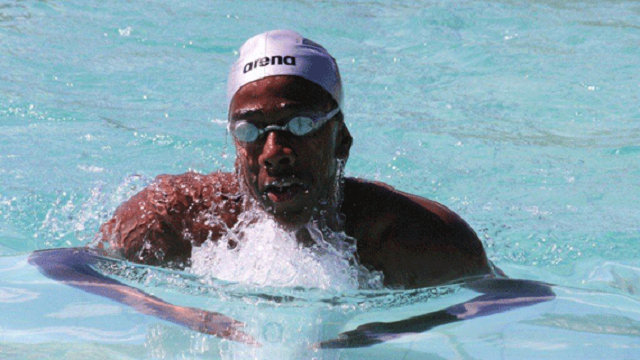 The Sunday News
Ngqwele Dube, Sports Correspondent
RISING swimming star, Denilson Cyprianos remains hopeful of making it to the Olympics next year after a blistering start to the delayed 2020 season.
The Stingrays Swimming Academy prodigy had a superb start to the season at the first Bulawayo Amateur Swimming Association gala as he broke the national 200m backstroke record that he set last year.
While some had been anticipating a slow start as there were delays to the start of the season due to the Covid-19 pandemic, Cyprianos was in blistering form as he clocked two minutes 04.85 seconds, the previous record stood at two minutes 05:62 seconds.
Although the record is yet to be endorsed by Zimbabwe Swimming chairperson, Tracey Doorman records will only be officially announced once they have been ratified. She confirmed they were only looking at one new national record that could have been set. Cyprianos attributed the strong start to hard work during the lockdown. He revealed that he exploited the long break well through focusing on improving his times.
"It's good to be back in the pool and competing again and I am glad I managed to break my own 200m backstroke record. The extended break was good as it enabled me to refocus on my goals and plan ahead. I was also training hard during the period," he said.
Stingrays coach, Eddie Cyprianos said they had set a target of an Olympic B time in order to enhance their chances of going to Tokyo next year.
"We were not relaxed during the lockdown and he was training hard and I am happy the result is showing. Our target is still the Olympics and we are taking aim at the Olympic B time," he said.
The Olympics qualifying A time for the men's 200m backstroke is 1:57.50 while the B time is pegged at 2:01.03 just four seconds below Cyprianos' record. The 2019 Junior Sportsperson of the Year runner-up would be hoping to reach the time and increase his chances of knocking on the Olympics' door.
Meanwhile, swimmers took part in the Virtual Mutare Sprint Gala that was held over three cities, namely Bulawayo, Mutare and Harare over the weeked due to the Covid-19 pandemic. The sprint gala is one of the most anticipated events on the annual swimming calendar to be held at the Mutare City Pool, which is generally considered to be a "fast" pool.