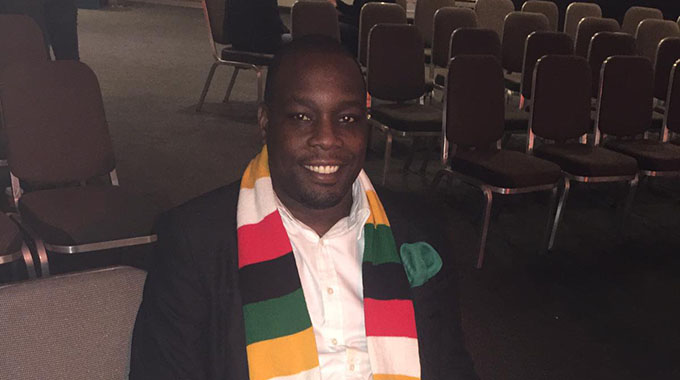 The Sunday News
Judith Phiri, Business Reporter
ZIMBABWEANS in the diaspora have commended the Second Republic for opening up opportunities to businesspeople and investors in line with the country's vision to create an upper middle-income economy by the year 2030.
Zimbabwean international business ambassador to the City of Nottingham and chairman of Equity Fairness Commission in England, Mr Trusty Simbarashe Gushure said the Government's ease of doing business approach and policies were doing well.
"The Second Republic under the leadership of President Mnangagwa has developed ease of doing business approaches and policies that attract investment across all the different sectors of the economy. Those in the diaspora are now coming back to invest in the country as it is truly open for business," said Mr Gushure.
He said with stringent laws in other foreign countries that were hindering Zimbabweans to register companies, there was a better opportunity for them to invest back home and conduct meaningful businesses. Mr Gushure said that under the leadership of President Mnangagwa, youths and women have also been empowered through banks that offer loans to start businesses.
"I tried and dismally failed to register a company in European countries. The investment laws in some countries are clearly meant to discourage foreigners from conducting businesses. But we are starting to see many people in the diaspora coming back here to invest, which shows that we are in the right track as a country."
Mr Gushure said the good thing about the Second Republic was that anybody from the streets, international business community has an opportunity to be able to start up a business. He said consistent with the collective aspirations and determination of the people of Zimbabwe to achieve an empowered and prosperous Upper Middle-Income Society by 2030, the Second Republic launched Vision 2030 to chart a new transformative and inclusive development agenda through National Development Strategy 1 (NDS1).
Mr Gushure who recently attended the Zimbabwe International Trade Fair (ZITF) 2021 and the Harare Agricultural Show applauded efforts being made for infrastructural development.
"There is economic transformation of the infrastructure as noted through the refurbishment of the Robert Gabriel Mugabe International Airport and other airports, roads being rehabilitated and the revamping of the Beitbridge Border Post among others. We are seeing tremendous changes throughout the whole country."
He commended Zimbabwe for being one of the best countries in terms of combating the Covid-19 pandemic with high numbers of vaccinated people, saying that was moving the country in the right path to economic recovery.
Mr Gushure is the brains behind the Twinning Zimbabwe Towns (TZT) programme, an initiative that has seen several Zimbabwean towns getting twinning arrangements with towns and cities in the UK.