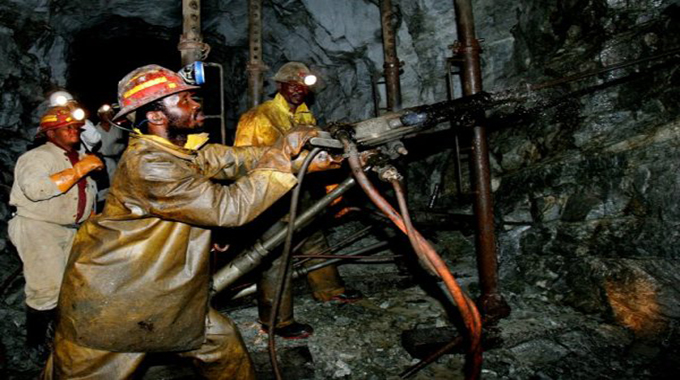 The Sunday News
Khumbulani Nkomo
IN view of the Business Structure this week's article will take a look at the different positions in the mining company and their responsibilities.
The mine should seek to hire qualified and competent hands to occupy the positions to ensure a smooth-running of the mine.
The roles and responsibilities will be looked at in short in order to structure the company well for success.
The chief executive officer (CEO) increases management's usefulness by recruiting, selecting, orienting, training, coaching, counselling and disciplining managers. They also collaborate values, strategies and objectives, assigning accountabilities, preparing, monitoring and appraising job results and developing incentives. The CEO is responsible for providing direction for the business. There is also the gold mining site manager who oversees the smooth running of operations in the mine, makes sure that quality is maintained and maps out strategies that will lead to efficiency among workers in the organisation.
The human resources and administrative manager is responsible for overseeing the smooth running of HR and administrative tasks for the organisation. He/she defines job positions for recruitment and managing interviewing process, carries out induction for new team members, is responsible for training, evaluation and assessing employees and oversees the smooth running of the daily business activities. We also have the gold mining casual workers who are liable for operating excavators and other machines in the gold mining site. They also handle the mining of gold and assist in loading and offloading of gold in and out of the trucks.
Lastly, we can have the accountant who is responsible for preparing financial reports, budgets and financial statements for the organisation, provides managements with financial analyses, develops budgets and accounting reports. He is responsible for financial forecasting and risks analysis, responsible for administering payrolls and handles all financial transactions for the organisation.
All the mentioned roles and responsibilities are ideal when one wants to run a successful mine.
The owner's aim is to hire competent individuals who will assist in running the mine into a profitable business.
-About the writer, Khumbulani Nkomo is director of Trukumb Mining, he writes in his personal capacity.