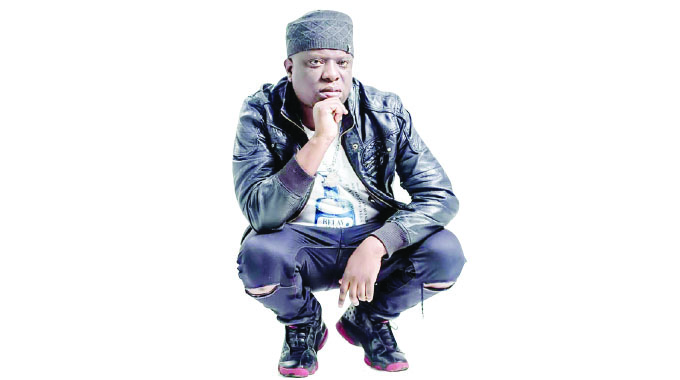 The Sunday News
Bruce Ndlovu, Sunday Life Reporter
TWO years after he was bedridden as he fought a debilitating chest infection, Kalawa Jazzme alumnus Diliza is looking at life in the music business with a fresh pair of eyes, with the Luveve-bred kwaito star taking his career into his own hands after founding a record company alongside two UK-based partners.
The record company, whose purpose will be to scout for talent both in South Africa and Zimbabwe, was registered with the Registrar of Companies for England and Wales on 19 March this year.
Bongizwe Masuku and Anthony Magutshwa, two UK based expatriates, are Diliza's partners in the project. The wordsmith, who is still under Kwaito legend Professor's Proper Files, told Sunday Life that going it alone was something that he had always discussed with his boss.
"This is something that I have started together with two guys that are in the UK. Professor used to say we are growing older and we would not remain young forever so the idea is that there should be something that we build that will help the next generation of youngsters that are interested in music.
Scotch Mathenga (Kalawa spokesperson) and Professor always said since I have such strong roots in Bulawayo, I should be scouting young talent from around here and they would help from that side. This was suggested because I was spending a lot of my time here since my illness," he said.
Diliza said the motivation to start the company came from a desire to unearth new talent and leave a legacy.
"I was discussing with these guys in London and we were sharing views on the fact that we should build something here in Bulawayo that will leave a legacy. This was exactly the same thing that Scotch and Professor used to say in South Africa. So, the company would be mainly focused on identifying talent in Zimbabwe and Bulawayo in particular. We will also be searching for talent in South Africa. So, the company will be branched in two countries," he said.
As he becomes a boss, Diliza said he realised the pressure that the likes of Oskido had as they managed him and other artistes.
"Being a boss is a lot of pressure because you start to see the pressure people like Oskido had in managing artistes and looking for talent. It's not an easy thing. We view these things lightly while on the sidelines but when it's now your turn to do it it's not so easy. There's an artiste I've been grooming that I would want to sign. We will see whether it's definite in the next few weeks," he said.
The first song released from the record label will be Diliza's Ngekaban' LeParty, a remake of an old Kalawa classic.
"The track is a remake of a song by Thebe. I grew up listening to a lot of stuff from Kalawa and Thebe was one of my favourite artistes so I just thought let me try to redo one of his songs. The track that came into my mind was this one which was called LeParty.
So, I worked with some young guys called Rebellious Sounds which is a group of young producers from Nketa. I fell in love with the instrumental that they sent me. I worked with Nhlanhla from Stiff and another big brother of mine from around here called Nomara.
He used to have a great interest in music and worked with the late Joe Maseko and we are talking about a time period that stretches to 25 years back. He is now a DJ in South Africa," he said.