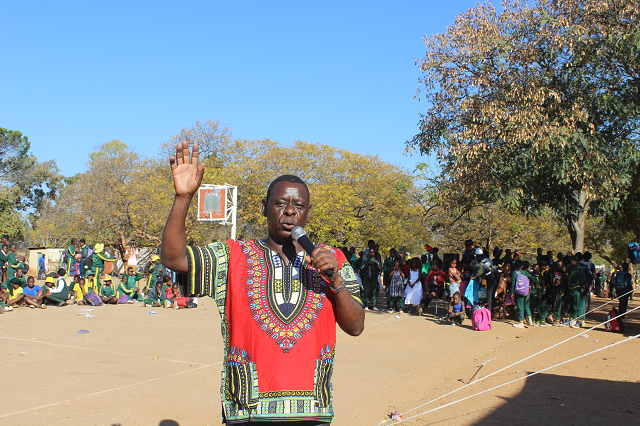 The Sunday News
Dumisani Nsingo, Senior Business Reporter
BULAWAYO-BASED engineering company Asphalt Products' decision to diversify its operations has seen it managing to keep its business as a going concern in the wake of a myriad of economic challenges prevailing in the country over the past few years.
Asphalt Products director Engineer Francis Mangwendeza said the company's move to diversify into numerous earthwork operations over the last two years has played a huge part in stirring it out of the woods.
"We have performed quite well given the economic situation. I think keeping our doors open is actually a success on itself. We have generally performed quite well and have diversified into a lot of earthworks. We decided to diversify after realising that our core business was very much linked to forex.
"So as long as forex was unavailable we became quite dependent on it to such an extent that we could easily stop operations.
This is why we diversified. This was the original idea of the company anyway, that we would be involved in earthworks. I think it's a natural way for us to progress," said Eng Mangwendeza.
The company has over the past two years invested close to $3 million towards the procurement of earthmoving equipment for use in a number of projects mainly in Matabeleland region.
"We have recently handed over about 400 residential stands to Bulawayo City Council that we serviced in Magwegwe North suburb. We did roads, water and sewage reticulation systems there. We have been awarded another contract to do the same in Woodville.
"We are also doing the same for IDBZ (Infrastructural Development Bank of Zimbabwe) in Hwange where we are servicing some land for them there. We are doing a lot of road works and earthworks there . . . we are fairly busy given the state of the economy and we are quite happy with that," said Eng Mangwendeza.
Asphalt Products owns the country's first bitumen emulsion plant, which was commissioned two years ago but it has been struggling to operate at full throttle due to depleted nostro account balances culminating in local banks struggling to facilitate external payments for the importation of its strategic raw materials.
Eng Mangwendeza acknowledged that local engineering and construction companies are now being considered in the construction of the country's major roads unlike in the past.
"There has been a slight improvement in that local companies are now getting a lot more involved in the road maintenance and I'm personally happy with that, I'm sure a few more players in the industry are happy with that also," he said.
Eng Mangwendeza, however, lamented the delay by the Zimbabwe National Road Administration to release funds for road construction and maintenance to local authorities citing that it also culminated in councils delaying payment of contracted companies.
@DNsingo