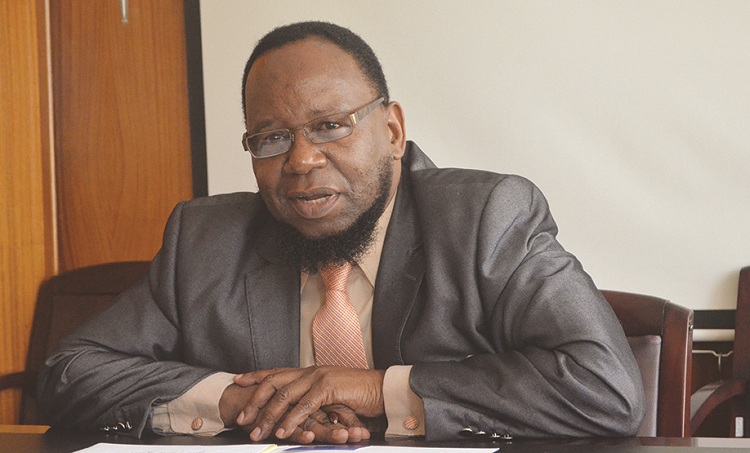 The Sunday News
Vusumuzi Dube in Victoria Falls Sunday News Reporter
PRIMARY and Secondary Education Minister Dr Lazarus Dokora has moved in to defend his constituency, saying inspectors from the Civil Service Commission must stop inspecting teachers at schools as they had no capacity to do so and were not professionals who understand the functioning of the education system.
He said this while addressing more than 250 teachers who attended the 35th annual conference for the Zimbabwe Teacher's Association, held in the resort town of Victoria Falls last week. Dr Dokora was responding to numerous complaints from teachers who alleged that CSC inspectors were abusing them at schools, parading them and humiliating them in front of schoolchildren.
He said CSC inspectors had no business or right to do as they wish at schools and as a minister he was going to do everything in his powers to ensure that the inspectors were barred from schools.
"We don't want these CSC officials anywhere near our schools. They have no business at all there. Just last week I had a meeting with their chairperson (Mariyawanda Nzuwah) where I made all my feelings quite clear, CSC inspectors simply have no business in my schools and I don't want them there.
"It cannot suffice that teachers be supervised by people who are not even professionals. They don't even understand the education system of the country hence it does not make sense for them to be dictating how teachers are supposed to conduct themselves professionally when they themselves are not professionals," said Dr Dokora.
In the past teachers used to be inspected by district education officers but CSC has taken over the mandate to inspect all civil servants arguing that they were the employer. He revealed that according to the new structure that had been set by the CSC the education sector has already bolstered its inspection mechanism, hence does not need anyone else to come in and claim to be inspecting how teachers operate.
"The CSC expanded in recent years to operate from the districts of which we have been already there for a long period. According to our new structure, district education officers have been elevated to become District Schools Inspectors (DSI), who are at par with provincial education directors, now these DSIs operate with a team of inspectors who have been moved from the provinces into the districts. This structure clearly dispels the logic of requiring any other inspector from the CSC. It is not and will never be the matter of the CSC to walk into a classroom and inspect books or the teacher, we have a DSI to do that," charged Dr Dokora.
He said he was pushing for the urgent establishment of the Teachers' Professional Council revealing that this would go long way in getting rid of people who wanted to pretend to be teachers.
"With the formation of this council, we will finally avoid this pathetic scenario where everyone wants to claim to be a teacher or have a right to preside over teachers. Everyone wanting to come into my schools must be registered as a teacher in the council or else they wouldn't be invited at all. Even when someone would want to go work and outside the country as a teacher they would now be mandated to be part of the council or else we will follow them and ensure that they don't get any form of employment," said Minister Dokora.
Speaking on the sidelines of the conference, Zimta chairperson Mr Richard Gundane revealed that they had received a number of complaints from their membership regarding the conduct of the CSC inspectors.
The conference ran under the theme; equitable quality education, a public human right good for sustainable societies. It saw over 250 teachers converging on the resort town to discuss various issues affecting the teaching profession and the country's education sector as a whole.