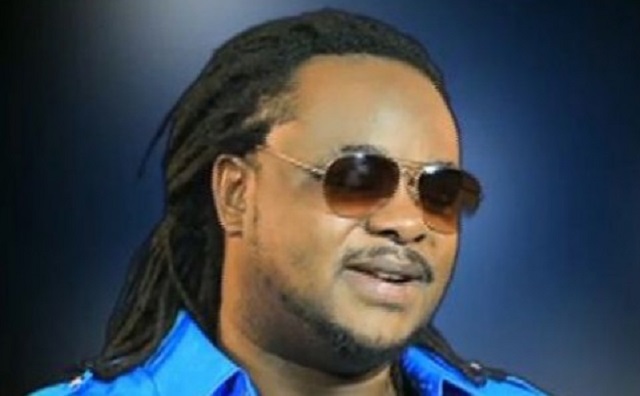 The Sunday News
Bhekumuzi Ncube, Sunday Life Reporter
OLIVER Mtukudzi's manager Walter Wanyanya was right when he postulated that art is a profession that has no room for retirement but a flexible God-given talent that allows an artiste to venture into different forms of arts as he grows older.
This statement, that he said on the eve of Tuku's 65th birthday last year has been fulfilled by many veteran artistes like Cont Mhlanga who once retired and bounced back to the industry to produce more amazing projects while the likes of Tuku and Thomas Mapfumo remain audaciously ambitious to compete with today's glitzy stars.
The latest veteran artiste who seems ready to rock the music market yet again with no signs of stepping out of the industry anytime soon is the successful urban grooves "machine gun", Audius Mtawarira.
The celebrated Zimbabwean superstar popularly known for recording top selling songs of the heart that include If Only you knew, Can't Believe and Two Timer recently told Sunday Life that he was ready to take the path of his reggae music idols namely Lucky Dube and Bob Marley, and deliver platinum reggae hits.
This will be shock news to many Mtawarira lovers who understand the singer as an RnB, Afropop, Rap and Soul singer.
However, Mtawarira gave a hint that he was working on some reggae music at the end of last year when he posted a video of himself singing a song titled Ego in the studio. Mtawarira said reggae music has always been a close genre to him as he grew up following the likes of celebrated reggae pioneers namely Maxi Priest, Lucky Dube and Bob Marley. He said him having dreadlocks was a sign or clue that he would someday record reggae hits. He also said that a video of the song Ego was on the cards.
"As far back as my very first album, I have never conformed to any particular genre. I always dabbled in R&B, Soul, Rap, Afropop, Reggae and even Dance. However, right now my main objective is to focus on the reggae genre. It may come as a surprise to most but I grew up listening to Lucky Dube, Maxi Priest and Bob Marley. My transition to a more Reggae feel is me allowing my creativity to flow. The deadlock should have been a clue for what was inevitable. Creatively, I am currently in love with the fusion of Reggae, Dancehall and Afropop," he said.
"Ego video currently on YouTube that features a friend of mine in America is not the official video of the song. I uploaded that video after receiving numerous requests for the song. I may do a video for this song soon. Lack of publicity has rendered me forgotten to some, but for those who are still keen to listen to Audius, there is definitely something to look forward to," he said.
Mtawarira said he has continued making music even though many people believe he has been silent. He said he is entitled to writing songs for a global market and there was no room to retire.
"I'm a notorious hit-maker, unfortunately my efforts are often spread a little thinly across the globe. I have a commitment to my publisher to continue writing songs for a global market. Some of my work is not in the commercial music scene so may go unnoticed. Please keep an eye on my websitewww.audiusonline.com for my work to date," he said. "As an artiste my focus has always fallen shy of expectations and it is with great regret that since 2001 the Zimbabwean music scene has seldom been a priority in my career. The informal music publishing system and often deregulated monetisation streams for artistes in the past troubled years being the reason. Because of my love for music, affection for my country and existing fan base — I've continued to write and release music in Zimbabwe," he said.
The multi-platinum selling artiste said he will remain in the arts industry for passion and to make sure that he gave his family a beautiful life. He said all his efforts are a way of being a great father to his children.
"To be honest, being a father is all I'm doing. My efforts at the moment are all focused on securing and maintaining the best well-being of my family even if that means writing more number one hits in Australia. I play a lot of golf for health and relaxation. My publishing company called Blindfaith in Zimbabwe also keeps me occupied in my efforts to assist the careers of talented Zimbabwean artistes, producers and writers. Blindfaith currently has an amicable relationship with Universal Music Publishing in South Africa. We are geared to feed talent through their resources to put Zimbabwean creative on the regional and international platform," he added.
—@NcubeBhekumuzi