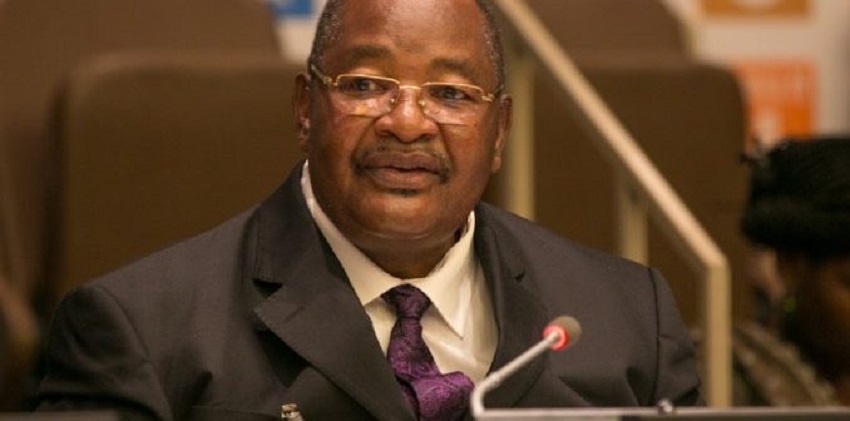 The Sunday News
Belinda Moyo, Sunday news reporter
ZANU-PF Secretary for Administration and former Home Affairs and Culture Minister Dr Obert Mpofu has hailed President Mnangagwa for appointing a youthful Cabinet.
Dr Mpofu was among a number of  ministers that were dropped when President Mnangagwa announced a 20-member cabinet on Friday.
Some of the ministers that were dropped include Cde Patrick Chinamasa (Finance and Economic Development), Cde Simon Khaya-Moyo (Energy and Power Development), Cde Supa Mandiwanzira (Information Communication Technology and Cyber Security), Cde Simbarashe Mumbengegwi (State for Presidential Affairs and Monitoring of Government Programmes), Dr Mike Bimha (Industry and Commerce) and Dr David Parirenyatwa (Health and Child Care) and a number of Provincial State Ministers.
Speaking during a victory celebration rally held at Massland farm in Umguza by the newly appointed Minister of State for Matabeleland North province Cde Richard Moyo, Cde Mpofu said beefing the Cabinet by young people was a way of empowering the youth.
"Ubaba uPresident Mnangagwa did a very wonderful job in nominating a youthful Cabinet. This is a very good example   towards youth empowerment, he is not just preaching it, rather he is walking the talk," he said.
He said appointing young people in Government guarantees the country a better future.
"We need to teach amajongosi and amathokazi on how to lead the country, that way we will know that even if we die the country is in safe hands. If you are a good teacher you need to teach students and make sure they become successful instead of competing with them," said Dr Mpofu.
He added that even the party its self has to go under such a renewal process of power.
"It is also upon the party to go under  such a renewal process making sure that people do not hold on to positions but rather give way for new and future leaders," Cde Mpofu said.
Speaking on the sideline of the celebrations, Cde Moyo, who also won the MP contest, said the celebrations were meant to thank Umguza people for voting him and to assure them that he is going to fulfil his promises
"It is very common that when people have been voted in they disappear from the face of the earth and re-appear when they want to be voted in again, so the main purpose of this gathering is to thank the people of Umguza for the votes and to assure them that I will deliver my promises."
Zanu-PF supports from as far as Tsholothso and Nkayi also attended the celebrations.