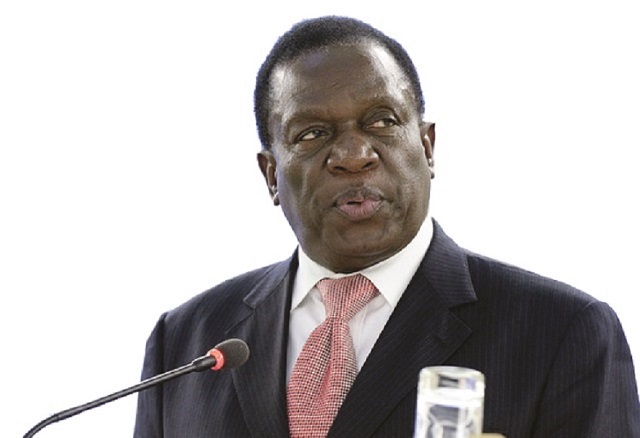 The Sunday News
Lincoln Towindo, Harare Bureau
THE world's second biggest diamond mining company, Alrosa, is in Zimbabwe exploring investment opportunities amid huge optimism the Russia-based firm, whose annual turnover stands at $4 billion, could soon start operating locally.
The mining giant is only second to De Beers, and specialises in exploration, mining, manufacture and sale of diamonds.
It has African operations in Botswana and Angola.
Russia is the largest diamond-producing nation in the world, with Alrosa accounting for 95 percent of that country's production and around 30 percent of global output. In 2016, Alrosa produced 37,4 million carats of rough diamonds worldwide. The company is 58 percent owned by the Russian Federation and regional governments, and has 11 mines and five alluvial operations globally.
Alrosa's chief executive and chairman of the executive committee Mr Sergey Ivanov yesterday met President Emmerson Mnangagwa at his Munhumutapa offices and discussed areas of potential collaboration. Speaking to journalists after the engagement, Mr Ivanov said: "We had a very fruitful meeting with the President and we discussed the possible involvement of Alrosa in diamond business in Zimbabwe. We see very huge potential for diamond business in partnership with Zimbabwe in terms of new projects. Also our company is the global leader in diamond production and we have a lot of technologies and expertise which might be helpful for exploring new fields in Zimbabwe and strengthening the Zimbabwean economy."
Asked if Alrosa was preparing to invest in Zimbabwe, he said, "Yes, (but) we have to do our homework. We have a lot of discussions with (the Zimbabwe Consolidated Diamond Company) and the Ministry of Mines and I am sure that we will find solutions and interesting projects where Alrosa could be involved. We didn't discuss precise areas (to open new mines); but we see a lot of new projects, a lot of geological survey that should be done, so it doesn't mean we will start doing something tomorrow. We should investigate all the possibilities; not only in production, but in other areas where Alrosa and Russian expertise might be helpful."
Mr Ivanov added: "We didn't discuss marketing because Zimbabwe is capable of selling their rough (diamond) production.
"We discussed with the Minister of Mines, also, the current situation and we think in general the sales system is improving and the Zimbabwean economy is benefiting from the new system of selling diamonds. We see also potential for increasing the production and this will also be very beneficial for Zimbabwean people and the economy."