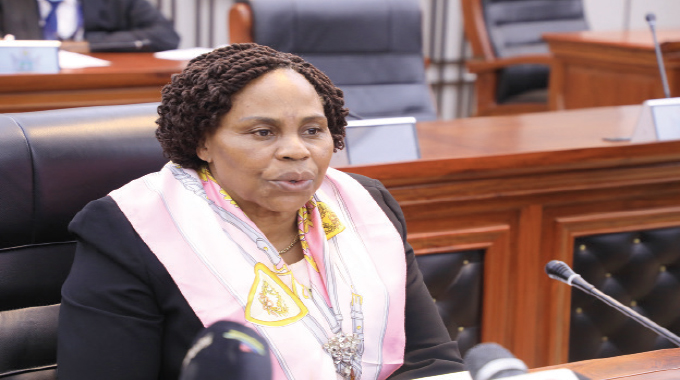 The Sunday News
Vusumuzi Dube, Online News Editor 
THE Second Republic has implemented 6 869 development projects between 2019 and 2022, with 4 984 now complete, the rest are being actively worked on as they move towards completion.
The developments are a key enabler towards the attainment of an empowered upper middle-income society envisioned by President Mnangagwa by 2030.
Speaking at a post-Cabinet briefing on Tuesday,  Information, Publicity and Broadcasting Services Minister Monica Mutsvangwa said the highest number of completed projects across the country were under infrastructure, with 1 866 which constitute 37,4 percent.
She said the highest number of projects were implemented; Midlands, 1 083; Manicaland, 951; Mashonaland East, 861 and Matabeleland South, 800.
"Bulawayo Metropolitan Province had 230 projects, out of which 163 were completed and 67 are soon to be completed. Harare Metropolitan Province had 267, with 121 completed projects and 146 soon to be completed. Manicaland Province had a total of 951 projects, with 777 completed and 174 soon to be completed. Mashonaland Central Province had 727, with 581 completed and 146 soon to be completed.
"Mashonaland East Province had a total of 861, out of which 604 were completed and 257 soon to be completed. Mashonaland West  Province had 604 projects, with 452 projects completed and 152 soon to be completed. Matabeleland North Province had 669, with 435 projects completed and 234 soon to be completed and Matabeleland South Province had 800 projects, with 523 completed and 277 soon to be completed," said Minister Mutsvangwa.
In Bulawayo, the completed include the rehabilitation of Thorngrove Infectious Diseases Hospital, tarring of 6th Avenue, 8th Avenue, Coghlan Avenue, Doncaster Road, and Woodville Park Road, 10 community information centres, five ECD classroom blocks at Nketa, Mahatshula, Emganwini, Manondwane, and Senzangakhona primary schools including the installation of digital television transmission equipment at ZBC's Montrose studio.
Others include the installation of a new plant at Treger Group, which is now operational, and a soft drink plant at Arenel (Pvt) Ltd.
In Matabeleland South the completed projects include Ntepe-Manama Community Radio Station, the rolling out of the water, sanitation, and hygiene (WASH) schools project, the establishment of the Mopani worm/amacimbi/madora processing plant in Beitbridge; and the 5MW Richsaw Solar Plant in Gwanda.
While in Matabeleland North, the completed projects include; Hwange Teachers' College and Binga Vocational Training Centre; the installation of piped water schemes at Mkhombo, Jotsholo Sub Office, Dingani Clinic and Tiki Clinic in Lupane and Hwange districts.
Others include Lupane Magistrates Court, the installation of a transmitter at Lupane State University Campus, the issuance of national registration documents in Tsholotsho and Binga districts, and the availing of employment opportunities in Government Departments.
"These projects have improved peoples lives across Zimbabwe's provinces.  They have also enhanced access to Water Sanitation and Hygiene facilities, Irrigation programmes, access to radio, television and markets for their various products and availed business opportunities to the youth, women and SMEs," said Minister Mutsvangwa.