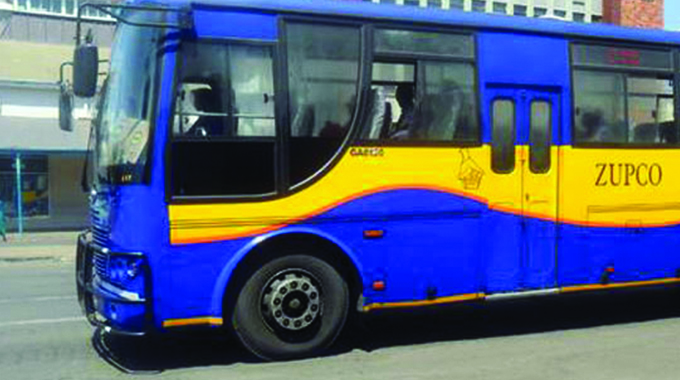 The Sunday News
IN an article titled "Transport a catalyst for socio-economic growth and development opportunities to improve the quality of life", South African academic E Tsikai (2016) argues that the transport sector is a very significant component of the economy and a commonly used tool for development. 
The scholar adds, this mostly exists in a global economy where economic opportunities are increasingly related to the movement of people, goods and information. The quality and quantity of transport infrastructure often counts to the level of economic development. Highly connected networks and high density transport infrastructure are commonly associated with high levels of development. 
Tsikai says efficient transport systems often provide economic and social opportunities and benefits that result in positive multiplier effects such as employment and additional investment (Venables, et al, 2005). 
The transport sector carries a very important social load which cannot be neglected and it can be viewed in two important perspectives, namely macro and micro-economic level. At the macro-economic level the importance of transportation for the economy as a whole is that the mobility it confers are linked to the level of output, employment and income within a national economy. 
In many developing countries for instance, the transport department contributes 12% of the GDP. 
The importance of the transport sector in the micro-economic level is that it is linked to producer, consumer and production costs. Indeed, the transport sector carries a very important social load which cannot be neglected. 
The retooling of Zupco by the Government is therefore very critical and a good move to ensure people have access to an affordable transport service so that they can go about their daily activities. This also releases a huge amount of money from the transport budget from each household, which can now be channelled to other essentials. Imagine someone who would need $10 a day using a kombi to and from work, and now they need just $3. That is a massive saving which translates to a huge percentage of one's salary or earnings come month end. Experts say transportation accounts to, on average, between 10% and 15% of household expenditures (Senguttuvan, 2006).
The Government has been importing buses for Zupco, which have been distributed across the country so that citizens are able to access an affordable transport service as Zupco buses charge less than private buses and kombis. This has helped the working class and small-scale businesspeople who have to commute to and from town every day. Schoolchildren who attend schools which are a distance from their homes have also benefited a lot.
Last week, President Mnangagwa commissioned a huge fleet of buses in Bulawayo. The city last week received an additional 76 buses, which were imported from China by the Government. 
Bulawayo Provincial Affairs Minister Cde Judith Ncube said Zupco buses have eased transport problems in the province. She said the increase in the number of buses is meant to bring relief to Bulawayo residents that are being ripped off by private operators.
"We really appreciate the introduction of these Zupco buses that have bought relief to our commuters. The transport woes will be a thing of the past now that members of the public have more access to affordable transportation that values safety of its commuters. We still need a lot of Zupco buses to serve a great purpose to our populace," said Cde Ncube.