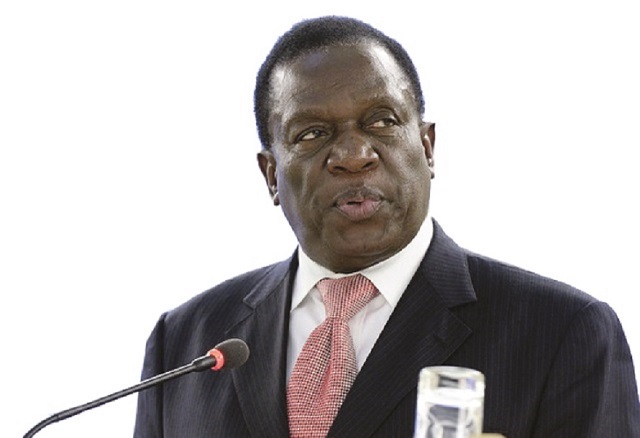 The Sunday News
FROM the very day President Mnangagwa ascended to the top job in the country, he has always preached peace, tolerance, reconciliation and putting Zimbabwe first.
The President has declared that economic rejuvenation will take precedence in every forum, and highlighted that in order for the country to revive its economy, it has to re-engage with the international community and attract foreign investment, and at the same time luring Zimbabweans in the diaspora to invest back home.
He went on to walk the talk and laid the ground for free and fair elections, and also invited election observers from all parts of the world. He said the country had nothing to hide, and has not moved an inch on his call for peace.
We therefore urge all Zimbabweans to join President Mnangagwa in this important walk for peace. We call upon all Zimbabweans to join the President in singing this beautiful song calling for peace. And we reiterate, events that took place at White City Stadium last Saturday where an explosive was used to attack the President and Government as well as Zanu-PF leadership, leading to the death of two people in hospital and injury to about 49 people, are regrettable and have no place in a modern and civilised society.
Nonetheless, the events did not change the mindset of the President and his Government, as he has continued to call for peace, even at a time when his life was clearly targeted, something which shows his character as a leader, peace lover and nation builder.
And last week, all 23 presidential contestants in the July 30 harmonised elections signed a high-level peace pledge committing themselves and their political parties to a peaceful campaign ahead of the polls. A few presidential candidates were represented by senior party members at the signing ceremony. The pledge — the first in the history of elections in Zimbabwe — is in line with President Mnangagwa's repeated calls for free, fair, peaceful and credible elections. The high-level event was organised by the National Peace and Reconciliation Commission (NPRC).
Addressing presidential candidates at the signing ceremony, NPRC chairman Retired Justice Selo Nare said it was incumbent upon all Zimbabweans to work together for the development of the country.
"Today marks an important step in our nation as all of us come together to collaborate in our efforts to contribute to sustainable peace and development. Peaceful elections are a key ingredient for long-term peace and development in the country and the NPRC has a key role to play in contributing towards this goal. Let us work together for social cohesion and nation building. It is our responsibility as Zimbabweans to create a social compact for the future."
Zanu-PF secretary for Administration Cde Obert Mpofu, who signed the peace pledge on behalf of President Mnangagwa, said: "We subscribe to a clarion call for peace by our President Cde ED Mnangagwa and the late Vice-President Dr John Nkomo that "peace begins with you, peace begins with me, peace begins with all of us".
"In my capacity as Minister of Home Affairs, I pledge that Government will do everything to ensure that the forthcoming elections are held in a peaceful manner devoid of victimisation, harassment, intimidation and allowing all citizens to express their views. We have opened the political space.
"We continue to receive observers from all over the world. We have even entertained some people whom we have never thought of entertaining from my party. As a result of this pledge, it is very important to us both as a party and Government to show our seriousness and political maturity as Zimbabweans. As Zanu-PF, we also commit to ensure that the message of peace will cascade to all our party structures."