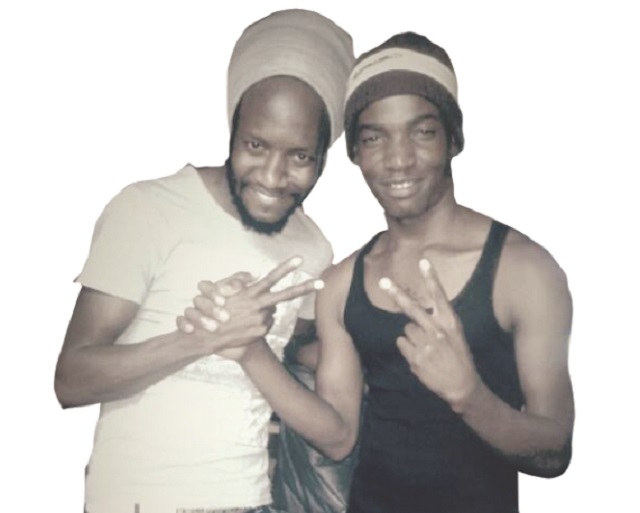 The Sunday News
Bruce Ndlovu, Sunday Life Correspondent
COULD Gafa Futi, Winky D's scorching last album, have been the last time that fans got to hear decorated producer Prince "Oskid" Tapfuma alongside his erstwhile partner in hit-making?
The Gweru-bred producer was conspicuous by his absence from the three singles Winky unleashed in the last fortnight, as the grandmasters of the Zimbabwean music prepare their arsenal for one last assault before the festive season.
While credit has been given to the Gafa for his masterful song-making skills, Oskid has also become known as the man with the Midas touch, with his production hailed as one of the reasons why Winky continued his reign as Zim dancehall's most valuable chanter.
A year after the release of the 12-track masterpiece, Gafa Futi, the duo still seems estranged. While Winky was at his usual best on the three recent releases, Dzemudanga, My Woman and Madrinks Mucup, Oskid's name was nowhere to be found on the producer credits.
That on its own is a startling fact for Winky's fans, as Oskid's signature sound featured in almost all of the Gafa's recent hits. In an interview with Sunday Life, the chanter's manager Jonathan Banda said although they were not against working with the star producer again, Winky's camp could not promise fans that he would feature in his upcoming album. Winky's album is set for release on his birthday in February.
"We're willing to work with anyone and we wouldn't hesitate to bring someone on board that could improve a song. However, despite that being the case, I'm not promising anyone that we will actually work with Oskid on the forthcoming album," he said.
After a golden run stretching back from the release of the Gafa Life Kickstape, hints that there was trouble in paradise between Oskid and Winky came last year when the producer claimed that his tags had been removed from songs on Gafa Futi despite earlier promises that they would be kept.
Winky's camp was adamant that that was not the case, daring the producer to take them to court if he felt they had a case to answer. While the spate played out in public, it is unclear how it was resolved, if it was at all.
Banda said despite the hullabaloo about Oskid's contributions to that project, some of the credit should have gone to Winky's in-house producers.
"We've got our own in-house producers and if you check on the last album, the bulk of the production was handled by both Oskid and Layan. Because Oskid is the more famous of the two however, he ended up getting most of the credit," said Banda.
He added that although they had their own producers working with Winky, they were not against working with outsiders, which was how Oskid ended up contributing heavily on the last two albums.
"Although we've got our own in-house producers, we're not averse to working with those on the outside just to bring in that variety to improve a song. In this case, Oskid was the talent which we outsourced," Banda said.
Despite the bruising back and forth between Winky's camp and the Gweru producer, Banda said he could not rule out the possibility that they might contract him again in future.
"Despite all that drama you never know what may happen in future. I know that within showbiz there's always a lot of excitement that sometimes prevents people from making the right decisions," he said.
Oskid was not available when Sunday Life contacted him for comment. Oskid or no Oskid, the chanter's camp seems decided that his forthcoming album, will be launched the album on 1 February, the star's birthday, as he always had big events on that day.
The decision to release the album, titled Gombwe, in February took some by surprise as the chanter usually times his releases for the festive season.
"He usually has events on his birthday and I've been trying to convince him for a while to release an album on his birthday. This time I finally managed to get him to commit on that day and I've no doubt that it will make it all the more special," said Banda.