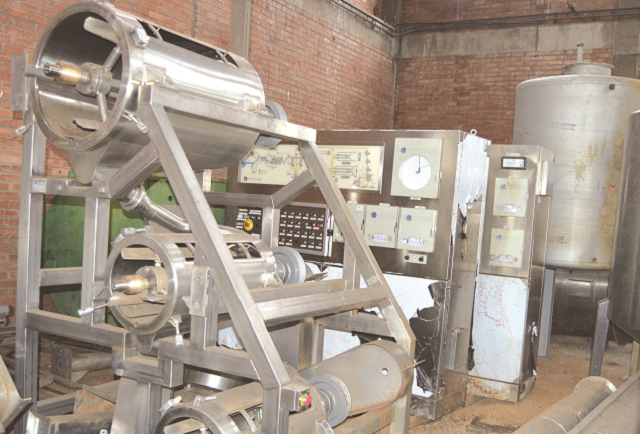 The Sunday News
Dumisani Nsingo, Senior Business Reporter
THE establishment of the state-of-the-art fruit processing and canning plant at Esigodini in Matabeleland South Province is hinging on the injection of fresh capital to replace part of the archaic machinery as well as availability of raw material.
Agricultural and Rural Development Authority (Arda) board chairman Mr Basil Nyabadza said engineers from Italy that conducted preliminary engineering work on the plant's equipment indicated that it needed to be replaced with latest technologies.
"At least now we have the list of the equipment needed. We had engineers from Italy who came to assist us and confirmed that 70 percent of the equipment is good and it is for the 30 percent where we are looking for additional investment.
"They (Italian engineers) came and gave us a report, which lists what areas, and what investment is required but the core foundation of the plant is in good state, the 30 percent is being overtaken by technology and we want that replaced," he said.
Mr Nyabadza, however, could not be drawn to divulge the amount needed to purchase the new machinery but insinuated to be seeking an investor. Initially the plant was estimated to be established at a cost of about $10 million.
The fruit processing and canning factory is a public-private-partnership arrangement between Zagrinda, a company owned by Arda and Development Trust of Zimbabwe (DTZ) and beverage manufacturer, Schweppes Zimbabwe through one of its divisions, Best Fruit Processors. The project was part of the late Vice-President Dr Joshua Nkomo's industrialisation vision, which he spearheaded through the DTZ. Its machinery has been lying idle for over two decades at Arda Balu Estates in Umguza District, Matabeleland North Province and was moved to its location at Esigodini two years ago.
The machinery includes electric motors, storage tanks, piping material, steamers, mixers and various farming implements like tractors, harvesters and sorting machines. Mr Nyabadza said before seeking an investor for funding an outgrower scheme for the production of various citrus fruits and horticultural produce would be put in place, notably in Matabeleland South.
"Once we are secure with that investment the lead time is that we start with an outgrowers programme with issuance of fruit trees, which will take some years (to ripe) but that becomes the source of the raw materials for the factory," he said.
Zagrinda is targeting a total of 3 328 outgrowers in Matabeleland. The firm's Norton plant processes, for value addition, a range of fruits namely tomatoes, mangoes, guavas and passion fruit. A total of 2 400 tonnes of mostly tomatoes, but also guavas and mangos were processed during the pilot run in 2016.
One of the country's leading agribusiness concerns, Sondelani Ranching commissioned its $2 million state-of-the-art tomato processing plant in Bulawayo this year. The company is looking forward to start exports into the region upon satisfying the local market as it forges ahead to consolidate revenues of its latest business unit.
@DNsingo