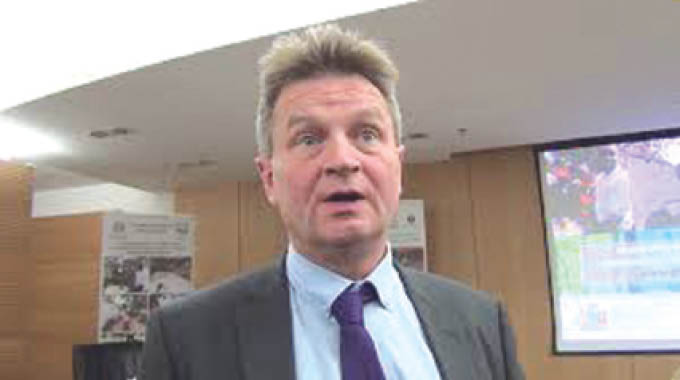 The Sunday News
THE EU Film Festival (EUFF) is back in Zimbabwe for its third edition with exciting new offerings for local filmmakers and enthusiasts and a programme packed with arthouse and blockbuster movies. Everyone is on the guest list. All screenings are for FREE!
The EUFF kicks off in Bulawayo from 15-19 October at Ster Kinekor. In Harare, the curtain will rise on 22-26 of October at Gallery Delta. Once again, the European Union and its Member States set the stage for the line-up of an acclaimed assortment of films.
Timo Olkkonen, the Ambassador of the European Union Delegation to Zimbabwe said: "This year's EU Film Festival offers a fresh cinematic experience: the programme presents art on a big screen canvas. While many movies are internationally acclaimed and awarded, the focus moves away from mainstream narratives to a more diverse and visually unique storytelling approach. Our cinematic trip through Europe takes us to various countries, travels through various genres and covers a variety of topics — there is a movie for every taste." 
And for the first time in 2019, the EU Film Festival broadens its scope to the Zimbabwean filmmakers. Part of the festival programme is a Masterclass for local filmmakers. The Masterclass will be facilitated by Ugandan-Belgian props master Isaac Simba, who has worked on different international productions in Africa such as Sara's Notebook, Queen of Katwe and Journey of Jamaa. His workshop will focus on elaborating the importance of property and set dressing in a film frame and will take place in Bulawayo and Harare respectively.
Additionally, each movie screening during the Festival will be followed by a Question and Answer session to facilitate for questions, feedback and comments. Both Question and Answer sessions are open to everyone and attendance is free. Furthermore, local filmmakers will have the opportunity to host inputs sessions on a variety of topics that concern the Zimbabwean film industry.
The EU Film Festival is proud to announce that award-winning film producer Fibby Kioria will join this year's edition and curate a programme of selected outstanding short films from Africa titled "Manyatta Screenings".
For more information on the films, programme and side events, please visit the Festival facebook page  @EUFilmFestivalZimbabwe, or follow our media partners @GilmoreTee and @PaperBagAfrica on Twitter, @EarGroundZW on Facebook and LifeWalkTV on YouTube, Facebook and Twitter. —EU Festival