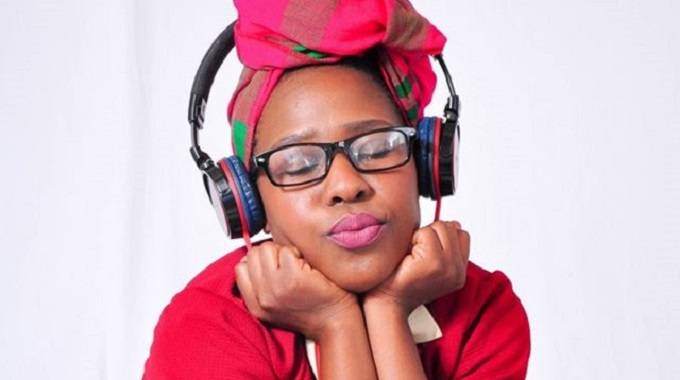 The Sunday News
Langalakhe Mabena
Multi-award-winning songstress Novuyo Seagirl has become the first Bulawayo artiste to clinch an Evolution (EV) cloth-line endorsement deal, a label which is owned by United Kingdom-based fashionista Tinashe "Taz" Goredema.
She joins on ship the likes of Ngoni Kambarami, Gary Mapanzure, Ex-Q, Shinsoman, Pastor G, Lady B and business mogul Philip Chiyangwa, who are also endorsed by EV.
Seagirl who is also nominated at this year's ZimStar Awards said she is grateful to receive the deal as it is a sign that her works are visible.
"I am very grateful for such an honour to be named the first Bulawayo artiste to be a brand ambassador for EV wear. This is a big international brand and being chosen to represent it means that personally as a brand I am also bound to grow to such heights.
"I am looking forward to work with the brand and I am willing to learn more and grow as an artiste," said Seagirl.
From his base in the United Kingdom Taz revealed that he chose Seagirl because she is a strong force in the local music scene and a brand that EV can reckon with.
He said Seagirl will pave a way in familiarising the brand in the city and also open doors for other local artistes who are yet to receive the endorsement deal.
"Seagirl's music is on another level and her prowess in the arts sector speaks volume, we decided to partner with her to represent our brand in Bulawayo because she deserves it.
As an initiative of growing the brand in that region (Bulawayo) and also helping the local artiste grow, as Evolution we will be scouting for more artistes in Bulawayo, those that meet the criterion will be endorsed," said Taz.
EV cloth-line as an international brand that spearheads the hip-hop culture global and it designs materials including t-shirts, snap backs, jumpers, tracksuits, bags, to mention a few.
On international level, the cloth-line endorses British wheel spinner and MTV's Pimp My Ride host Tim Westwood.
Meanwhile, Taz revealed that EV cloth-line will be launching its first store in the African continent and it will be based in South Africa.