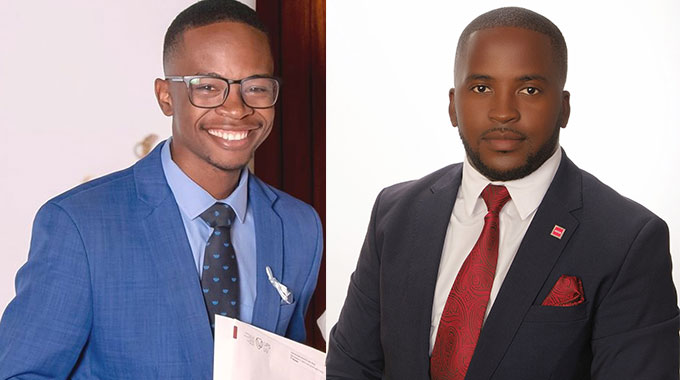 The Sunday News
Mehluli Sibanda, Senior Reporter 
FALCON College headmaster, Reginald Querl is stepping down from his position, with the revered educator leaving the Esigodini private institution where he has been since the beginning of 2002. 
Querl, credited with building the reputation of the private school to be one of the best in the country, is handing over to Dave van Wyk, a man whose roots are deeply in Esigodini having grown up in the area and is a Falcon College Old Boy. Van Wyk taught at Falcon before heading to South Africa and then Germany where he has been all along.
The 63-year-old Querl said the decision to call it a day after 18 years at the helm was a recognition that a younger person needed to take over. Before coming to Esigodini, Querl was at Marondera High School and Peterhouse Boys. 
"At the end of the day, it's a place where a younger person needs to take over, I've had a fantastic opportunity, I think my time is done. I thoroughly enjoyed it, it's been absolutely amazing and I've been able to hopefully leave my mark there, which is very important to me,'' Querl said. 
On what he would reminisce the most about his time in the "Matabele bush", Querl feels that the successes of the young people who have passed through the school over the years are the things that have made him content. 
"There have been so many occasions where the young people, the children have done things that have been so satisfying for me, those have been my greatest memories, the achievements of the young people, if you see what our youth in Zimbabwe is capable of, it just makes it all worth it,'' said Querl. 
He would like to be remembered as someone who was easy to talk to and stood for what is precise and nothing in between. 
"I would like them to remember me for being a person they could approach, someone they understood, that there was a right way and a wrong way and I would not tolerate anything that wasn't right, it's very important for me to be remembered that way." 
What makes him proud is the fact that Falcon College has over the years developed into one of the best institutions of high school learning in Zimbabwe through achievements academically and on the sporting front. 
"The thing that really makes the difference for me is the fact that it's become very much a premier school in Zimbabwe, everybody in the country knows who we are now, it doesn't matter where that is, whether its academically, whether it's on the sports field, people know who Falcon College is, I think that's the number one effect for me,'' he reckoned. 
His regret is not doing things a lot faster than he did during the 18 years he has been the headmaster of Falcon College. 
"If I had my time again, I would just want to do everything quicker so that everything happened a little more quickly so that I could have thoroughly enjoyed it a little bit more but it's been difficult, the country has been through difficult phases and that's been my most difficult time." 
Falcon College had for years been a boys only institution but in 2017 opened its doors to 12 girls, with the numbers having grown ever since to 57 in 2019 and close to 100 for the new year. Querl sees bringing in the girls as one of the best decisions he made as the headmaster. 
"The girls at Falcon have been a great success, it's been something that we did think about long and hard, it's just been fantastic, they've come in and embraced the system, I think it's the best thing that we ever did." 
Because of their success on the sporting field, with the school having produced a number of national team players for different codes, the belief is that Falcon College is all about sport with less focus on the academic side of things, something that Querl feels is a mistaken notion. 
"There are people who think that Falcon is a sporting academy but it's much more than that, academically its very good, in culture its really good, in music we are good, there are lots of different phases to Falcon, it's not just simply a sporting academy,'' he said. 
Querl is known for giving opportunities to gifted youngsters who showed promise academically and on the sporting field. While still at Peterhouse Boys, he recruited Tendai Mtawarira from Churchill. Querl was the Zimbabwe Under-18 coach and had taken Mtawarira to the Craven Week in 2001, with the boy now known to the whole world as the Beast making the switch to the Marondera private school in 2002. 
During his time at Falcon College, Querl gave a number of life changing opportunities to youngsters, mostly from lesser backgrounds whose parents could not afford to pay the full fees at the private institute. Some of those who got such chances are Sam Phiri, Francis Mayebe, Nhlanganiso "Rocky" Moyo, Steven Macheka, siblings Godwill and Godwin Mamhiyo, the Mupariwa brothers Tonny and Tafara with the last notable beneficiary being Leon Misichili popularly known as the "Winter Soldier", a terrific rugby player who was at Milton High School, with his switch coming last year. 
Querl singled out Mayebe, Moyo, Phiri and Misichili as some of those who have really made him proud. Moyo, plucked out of Milton High School on a rugby scholarship and then later received an academic bursar is now a qualified chartered accountant based in Bermuda where he works for global insurance service giant Aon. Phiri, a member of the Zimbabwe Under-18 rugby team for the 2015 Craven Week is playing the sport in Cape Town while Mayebe, recruited to Falcon College for his cricket playing skills as a left arm spinner is studying for a law degree at the University of Free State. 
"Francis Mayebe, there are several, Rocky Moyo, Sam Phiri who is doing very well in Cape Town. There are lots and of course the current boy "Winter Soldier", he has done incredibly well,'' he said.
Moyo is really grateful to the opportunity given to him by Querl. He is not sure what the outgoing Falcon College headmaster saw in him when he gave him a rugby scholarship. 
"I received a rugby scholarship and moved to Falcon College from Milton High School in 2006. Not sure what Reg saw but he sure as hell made a good decision, I'm indebted to him. At end of my first year at Falcon I got an academic bursary, I was now paying next to nothing, this really helped as my family was struggling financially,'' Moyo said. 
Querl's pillar of strength has been his wife Martha whom he married way back in 1981 in South Africa after the two met at Rhodes University. They have two children, Kirsty and Glenn, with the duo having a child each. For Martha, the time they spent in Esigodini was fruitful and she will miss taking a walk at Quiet Waters which is a game park situated at Falcon College. 
"Living in the Matabele bush was very busy, we enjoyed it thoroughly, it was a long journey but certainly worthwhile, we met a lot of amazing people, worked with a lot of amazing people. What I will miss the most are the people, the boys and girls, the staff and walks in the Quiet Waters in the game park, I loved walking in the game park," said Martha.
It has been an emotive past few weeks for the Querl family as they prepare to bid farewell to what has been their home for 18 years. 
"Very emotional, because at the end of the day it's been my home for 18 years, the people who are there are good friends, it's been an amazing time, I've enjoyed the community, the people and it would be a sad day when I leave,"' Querl said. 
On the future plans, Querl, who has developed a passion for breeding birds of prey said him and his wife will continue with falconry when they relocate to a new home in Victoria Falls on 16 December. 
"I am going to do some Falconry, telling the people about some raptors, birds of prey, doing some displays in Victoria Falls." 
There is no doubt that Querl has made a huge impact during the 18 years he has been at Falcon College and Van Wyk has a gigantic task ahead of him if he is to leave such an indelible mark as his predecessor did.