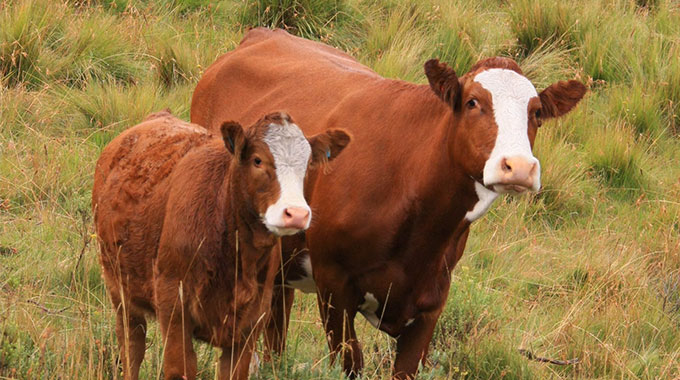 The Sunday News
Judith Phiri , Business Reporter
THE Department of Veterinary Services (DVS) has warned farmers against failing to comply with veterinary and livestock movement regulations, stating that this could result in an increase of disease cases and deaths.
Some farmers have been selling cattle at their farms to private buyers prior to animal inspection resulting in uncontrolled movements, which could contribute to livestock diseases. DVS chief director Dr Josphat Nyika said that farmers should continue complying to veterinary and movement regulations, with those defying facing  prosecution.
"Whether you are a private buyer, auctioneer or individual buyer when you buy or sell cattle comply with veterinary and movement regulations if you move them from one dip tank to the other in line with our animal epidemiological limit. Defying these regulations would result in prosecution," said Dr Nyika.
He said that with some farmers facing various challenges such as sourcing school fees, chances of selling to private buyers without following proper regulations were high. Dr Nyika said that besides not conforming to proper regulations, farmers would also not get fair value for their animals.
"We are looking at a case of a stranded farmer maybe they have a challenge and they are trying to look for school fees, one would opt to sell to private buyers who are just looking at taking advantage of them. Not only do they do short cuts of defying regulations but also, they do not get fair value for their animals," added Dr Nyika.
He said that instead of selling to private buyers who prey on them, farmers should opt for public auctions where the animals would be weighed, tagged, graded and inspected for diseases by the veterinary team.
Dr Nyika said that it was an offence to move animals that would not have been inspected and without a movement permit as it could lead to disease outbreaks.
"When moving any animal be it cattle, sheep, goats or pigs from one epidemiological unit to another or one dip tank to another, either way farmers should ensure the animal is inspected, a movement permit has been granted and a police clearance issued.
"Failure to do so can result in an outbreak and when that occurs the area would be put in quarantine for a long time and that will make farmers suffer."
Meanwhile, in terms of dipping cattle, Dr Nyika said there were enough dip chemicals to last until the end of year and farmers has to take their cattle for dipping. He said resistance among farmers would result in prosecution as dipping was key to reduce tick-borne diseases cases and deaths.
"We have scored high on the reduction of cattle mortality rate. It has declined by 47 percent due to intensive dipping and application of tick grease. Dipping has been going on well at Government sponsored dip tanks but a few farmers are not complying."
Dr Nyika said some farmers who were not taking their cattle for dipping were spraying, while some were not doing it appropriately and sometimes mixing chemicals incorrectly.