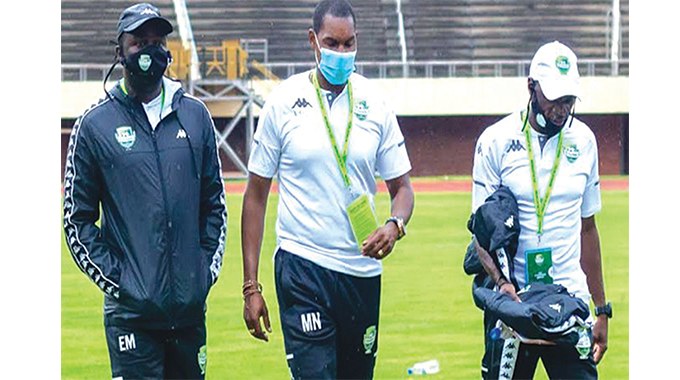 The Sunday News
Mehluli Sibanda, Senior Sports Reporter
ZIMBABWEAN champions FC Platinum have a mountain to climb when they take on Senegalese side ASC Jaraaf in Confederation of African Football Confederation Cup second preliminary round, second leg fixture at Iba Mar Diop Stadium in Dakar today.
FC Platinum failed to make good use of home advantage last Sunday when they lost the first leg 1-0 at the National Sports Stadium.
Norman Mapeza's lads missed two clear goal scoring opportunities, a penalty and sitter. Silas Songani failed to score from the penalty spot and veteran defender Gift Bello could not connect from close range.
Albert Diene's 70th minute goal sunk the three-times in a row Zimbabwean champions.
Having lost the first leg, FC Platinum must now outscore their West African opponents for them to progress to the lucrative group stage of the Caf Confed Cup.
The situation has been made difficult by the ruling out by injury of two key players, defender William Stima and midfielder Kelvin Madzongwe.
Striker Stanley Ngala who is struggling with an ankle problem could play in Senegal if he passes a late fitness test.
Petros Mhari, Songani, Donald Ngoma, Bello, Gift Mbweti, Rainsome Pavari, Donald Teguru, Innocent Mucheneka, Brian Banda and Raphael Muduviwa are expected to play a big part in overturning the first leg score. — @Mdawini_29