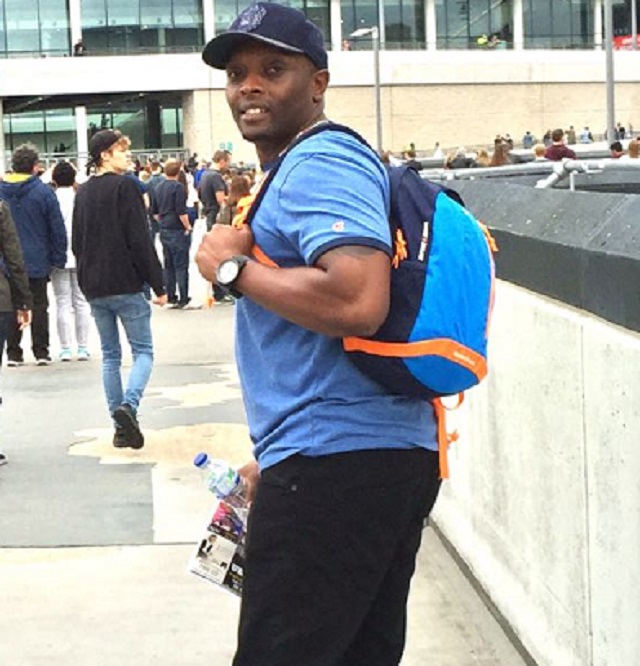 The Sunday News
Danisa Masuku
FORMER Zimbabwe Saints and AmaZulu goalkeeper Muzondiwa Mugadza was every coach's dream. Not only was he more than solid in between the sticks but he was a good penalty taker who rarely missed any opportunity he was given.
He was fondly known as Lazy Mzoe, a nickname he earned after displaying "hatred" for physical training. But lack of discipline was his major foe that seemed to put a dent to his glittering career.
"I was a temperamental person and as such I was yellow carded during several matches and at one point I was given marching orders after I verbally attacked one of our teammates. That negatively affected my selection into the Soccer Stars calendar," he says.
However, he says, there was more to the nickname.
"I guess it had a lot to do with me than physical training. I had a few Lazy Sam outfits. I would remove 'Sam' with a mighty marker and put 'Mzoe'.
That's how that moniker gained popularity," he says.
Lazy Mzoe grew up in Mzilikazi suburb, Bulawayo in a family that was divided into two halves — her mother's family members are staunch
Highlanders supporters while his father's side is loyal Zimbabwe Saints followers.
The two conflicting interests left him in confusion as to which team to turn out for.
"My mother's family supports Highlanders while my father's family supports Zimbabwe Saints and that presented confusion to me and left me torn apart on which team to turn out for," said Mugadza.
But he says his heart settled for Highlanders where he kick started his glittering football career with the Under-14s. But due to stiff competition he had to find his way to Chauya Chikwata. At Zimbabwe Saints he found home where his talent was nurtured and blossomed in the senior team.
Mugadza made his debut for Chauya Chikwata senior team when he was 19-years-old during the 1993 season. During that debut his star power shone.
"I was given the nod for the last two games of the season. My debut was against Black Rhinos at Gwanzura Stadium in the capital, we beat them 2-0. My second game was on the following day against Dynamos where we drew 0-0. It was such an exhilarating moment to play against great players like Vitalis Takawaira and Francis Shonhayi," he says.
Following his debut a sport writer with The Chronicle wrote: Mugadza's heroics saves Saints.
He put up a five star performance, which earned him the captain's armband for almost his entire footballing career.
He started off his national team career with the Young Warriors, he was thrown into the deep end against Algeria. Notably this was after Gift "Umbro" Muzadzi who was a first choice goalie together with Edelbert Dinha were dropped on suspicion of age-cheating. He did well despite the team losing on identical 1-0 in both legs.
"Surely filling the shoes of a good goalkeeper like Muzadzi was going to be a challenge, I stood my ground though and produced a top drawer performance," he says.
Lazy Mzoe reveals that he got along with Umbro.
"We knew each other at a tender age and grew to be big boys together from Young Warriors to the senior national team. When in Harare Umbro would take me to his house and meet his family. The same would happen when he was in Bulawayo. So our competition was healthy, even when I became the first choice goalkeeper I had his support," he recalls.
He gave his all in between the sticks and as such in 1996 he was voted the best goalkeeper of the season and in the same year he was part of the Soccer Stars Calendar. In 1998 he was again voted among the Soccer Stars but the calendar never materialised due to a scandal in the selection process.
Outstandingly, he shared the top goal scorer gong at Zimbabwe Saints.
"I scored nine penalties. Chipo Tsodzo and the late Howard Mago shared the prize with me but they were both ashamed as strikers to share the prize with a goalkeeper so they let me have the trophy," he says.
Mugadza claims the administrators at Saints thwarted several potential foreign moves.
"The problem back then was that players were viewed as personal property and many times my potential moves abroad move were blocked for selfish reasons. Rapid Vienna wanted to give me a trial but the move was blocked," he remembers.
Not only that, he says, a Cyprus move was also blocked by Saints officials.
"At AmaZulu it was the same thing, a team came and met me in person and we agreed terms but the move was shot down by the officials at the club," he says.
"Then I came in Barnsley in the UK for trials and the club wanted to give me a further week for trials but the officials at AmaZulu recalled me for a match they deemed important back home. Sheffield Wednesday wanted me as well but the move suffered a stillbirth. So those are opportunities that I missed, I look back and think they might have changed my life. But again I hate to regret, whatever happened, it happened for a reason," he said.
Mugadza says in 2001 he conceded only 13 goals but he did not make it into the Soccer Stars calendar.
"I'm happy that I came in when I was on top of my game and left when I was on top of my game .I decided to leave for the UK to pursue other goals of my life and I can safely say I made a fruitful decision," he says.
After serving for Usuthu he unceremoniously quit the game in 2001.
"When I realised that I would not achieve my set targets I decided to go AWOL. The technical bench tried to sweet-talk me back but I would not listen to them because I had made my mind. I then left for to UK," he said.
He is now based in the UK where is working.
Commenting on Zimbabwean soccer he said all football stakeholders are doing well but the biggest let-down is funding. The liquidity crunch is biting heavily on the soccer front. He attended Mzilikazi Primary School before he went to Hamilton High School. He was born on 28 May 1974.