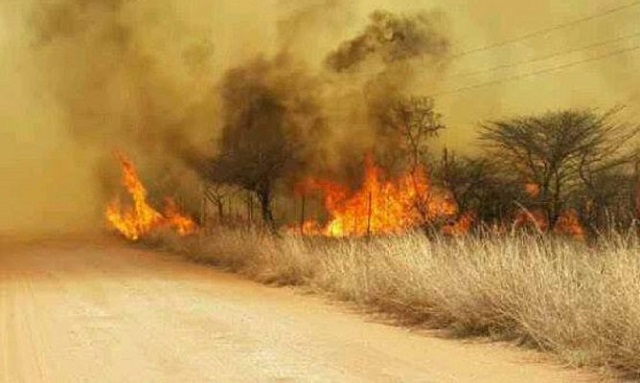 The Sunday News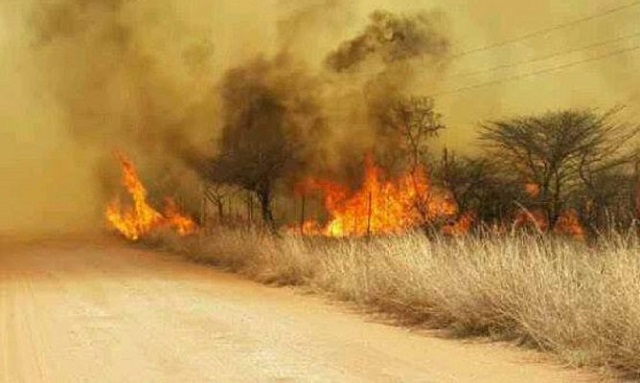 Loveness Mpofu, Sunday News Reporter
FARMERS who are still to harvest their summer crop risk losing some of their yields to fires in the event of an outbreak as the fire season has started, an official has said.
The fire season for Zimbabwe starts from 31 July to 31 October and the second week of May each year has been declared the National Fire Week as guided by the National Fire Strategy of 2006.
In an interview, Environmental Management Agency (Ema) spokesman Mr Steady Kangata said some farmers were still to harvest their summer crop hence should take measures to protect their fields from fires.
"Our plea to farmers is that they should speed up the harvesting of crops. The weather is now conducive for runaway fires, we don't want farmers to lose their yields to veld fires," he said.
Mr Kangata said farmers should use conservation methods when clearing land.
"We encourage farmers not to use fires to clear land. Farmers are also urged to make sure that fire guards are free from flammable material," he said.
Mr Kangata urged members of the public to promptly report fire outbreaks to the responsible authorities such as the police and traditional leaders. He said Insiza District in Matabeleland South was one of the fire prone areas in the country. According to a report by Ema, the 2016 fire season recorded 1 652 incidences which resulted in the destruction of 1197 335,52 hectares of land countrywide.
Ema said provinces that were most likely to be affected by veld fires included Matabeleland South, Matabeleland North, Midlands and Mashonaland West. The organisation stated that due to heavy rains that the country received last season most areas have a lot of grass, bushes, shrubs and trees.
According to the Forest Act (Chapter 19:05) and Statutory Instrument 7 of 2007 (Environmental Impact Assessment and Ecosystems Protection) Regulations every land owner has a responsibility to put in place the necessary fire suppression measures in and around their properties. It is an offence for a land owner and occupier not to take fire preventative measures.
Furthermore, smokers should extinguish their cigarette stubs before throwing them away to avoid veld fires and motorists should not drive through flames or areas where vision is obscured by smoke from veld fires.