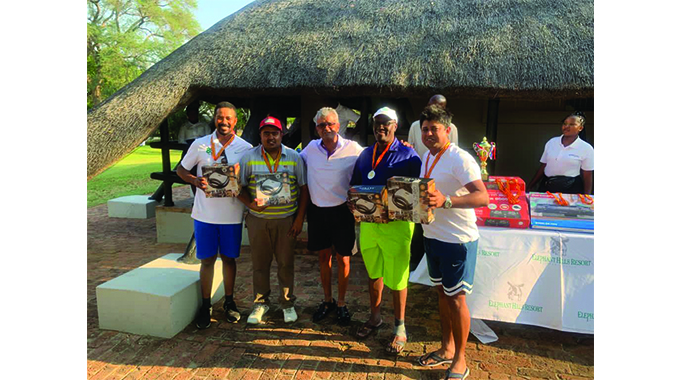 The Sunday News
Brandon Moyo, Sports Reporter
THE first event of the Rainforest Golf Team Championship is set to take place on  4 February at Elephant Hills Golf Course situated at the Elephant Hills Resort in Victoria Falls.
Any four golfers can come together and identify themselves by a team name and register to take part in the prestigious tournament.
The tournament comes after the season opener, the Dugmore and Fellowship Championship was held at Bulawayo Golf Club last week, where Michael Wallace successfully defended his title, seeing off the challenge of Michael Williams, the player that he defeated to the top prize last year while Tracy Humbira was crowned the women's champion in what was the first time that females have been part of the event.
In the Rainforest Golf Team Championship, golfers of the same team will be mixed with other golfers during play. Scores of the four team members will then be added after the tournament to determine the winner and registration is pegged at US$35 per individual.
In addition, gold, silver and bronze medals will be presented to the podium alongside tournament prizes.
ZamCon from Zambia are the defending champions having won the previous edition while Zimbabwe's Fairway to Heaven finished second, followed by another Zambian side, Choma Tigers in third place. The tournament is played three times per year.