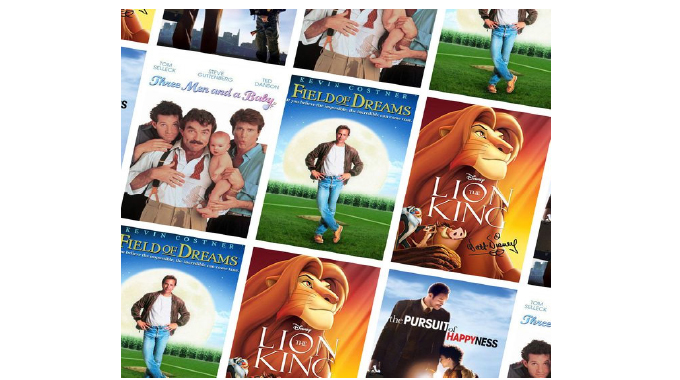 The Sunday News
To make your Father's Day special, you can check these fun and safe activities that your Dad will love. The day is dedicated to recognise the immense contribution of fathers in raising children. Like the previous year, this year too, we have to celebrate the day at home due to the coronavirus pandemic and lockdown.
Cooking together: When it's cooking together then the bond and the taste is better. So rather than baking for your dad; plan a cook with him of his choice of food to make the day even more special. You both can look up a simple recipe. Have fun while cooking and also share small secrets in the process. Once the food is ready, enjoy the meal.
Family game night: The best thing about childhood is the games we played which are not much recognised now.
They always bring back memories for all. So, try to recreate some of this fun on Father's Day and also involve the whole family in it.
Movie marathon: Try and get a few names of your dad's favourite movies; be it comedy, mystery, action or family drama, watch it with him. Don't forget to grab some popcorn and sodas to complete the day. If you're far from home then you can plan a virtual movie marathon by screen sharing.
Cake and gifts delivery: Dads usually don't receive many gifts from others, so a surprise cake or gift is surely going to make him teary-eyed. Nowadays, many online portals are offering cake and gifts delivery amid lockdown. So, take this opportunity and make him smile.
Present a hand-made gift: If you find it confusing to buy any gift, then learn a little Do It Yourself (DIY) and surprise your dad with a hand-made gift on Father's Day. This DIY process will open a door of great opportunities. Make something like a scrapbook, string of memories, personal diary, among others for him. He will love the gift more because of your creativity and will power to design something for him.-firstpost.com